You've been married for fifteen years and you're looking to get your spouse a gift for your anniversary. Well, we understand you. Your marriage is one of the most precious things in your life so it's only natural that you want to celebrate every year with something special. However, getting your partner a gift for the 15th wedding anniversary is not an easy task.
Finding a gift that also sticks to the anniversary theme can be difficult, but if you're creative enough, there are actually many options available. Traditionally, this particular anniversary is associated with crystal. It is a lasting material representing the clarity, lightness, and resilience of your love. On the other hand, the theme color of the occasion is red, and the stone is ruby.
There are many ways you can incorporate these elements into your gift. We'll run through some ideas below to inspire you.
What is the 15th wedding anniversary symbol?
For couples celebrating their 15th wedding anniversary, the traditional gift is crystal. This shiny, transparent material is symbolic of the clear and sparkling love between spouses. It also represents the durability of their relationship, as crystal is known for being strong and long-lasting. While the traditional gift is definitely a classic option, modern couples may instead choose to give or receive a glass gift or a watch. Glass is similarly representative of the strength and clarity of their love, while also being a more unique choice. A watch, on the other hand, can symbolize the passing of time and the enduring nature of their bond. Whether you go traditional or modern, there are many ways to celebrate your 15th anniversary in style!
Traditional 15th Wedding Anniversary Gifts
Crystal is the obvious choice when it comes to the traditional 15th wedding anniversary gift. It is beautiful, elegant, and timeless. When given as a piece of jewelry, it gives off a sense of royalty and luxury which makes it perfect for a wedding anniversary. However, it can also be used in other ways such as home decor, tableware, and even in arts and crafts.
Below are some of the best crystal gifts for your 15th wedding anniversary:
Crystal bracelet
A bracelet made from crystals allows you to add a touch of sparkle to any outfit. A good idea would be to get matching bracelets for you and your spouse. This could be done using several different designs of crystal beads. You can get them in red to match the theme color of the anniversary or you can go with more neutral colors.
Crystal vase
If your spouse loves flowers or plants, then this is the ideal gift for them. You can go for the traditional heavy-cut crystal vase, but ribbed glass vases are becoming increasingly popular now. They look elegant and give off a sparkle that really stands out. The great part is that it comes in different variations. You can get also get an amber vase that will protect the flowers from too much sunlight.
Crystal whiskey glass and chilling stones
If you know your husband enjoys drinking whiskey, then you can get him a set of crystal glasses. You can choose any design, whether hand-crafted with beautiful patterns or just plain. Add in some chilling stones and you have a classy gift for your partner.
Crystal wine glasses and decanter
This is another classic wedding anniversary gift perfect for couples who love wine. This way, it doesn't matter where you drink wine at night, you'll always have a nice set of glasses to use. On the other hand, you can use the decanter to store your favorite wine and enhance its taste.
Crystal cufflinks
Does your husband wear suits often? Then a pair of crystal cufflinks would be a great option for him because they look very smart and stylish. They come in all sorts of styles ranging from simple to ornate. You can also get ones that have rubies embedded in them.
Crystal photograph frame
Photographs are important to keep memories alive, so why not display them beautifully using a picture frame? There are many different styles of frames available on the market today. However, you can set yours apart by choosing a crystal one. It will definitely draw attention to the photos you put inside. It can be your wedding day photo or a random photo taken together during your last vacation.
Other crystal gift ideas include crystal necklaces or earrings, crystal egg holders, crystal paperweights, crystal balls, crystal candle holders, crystal bells, etc.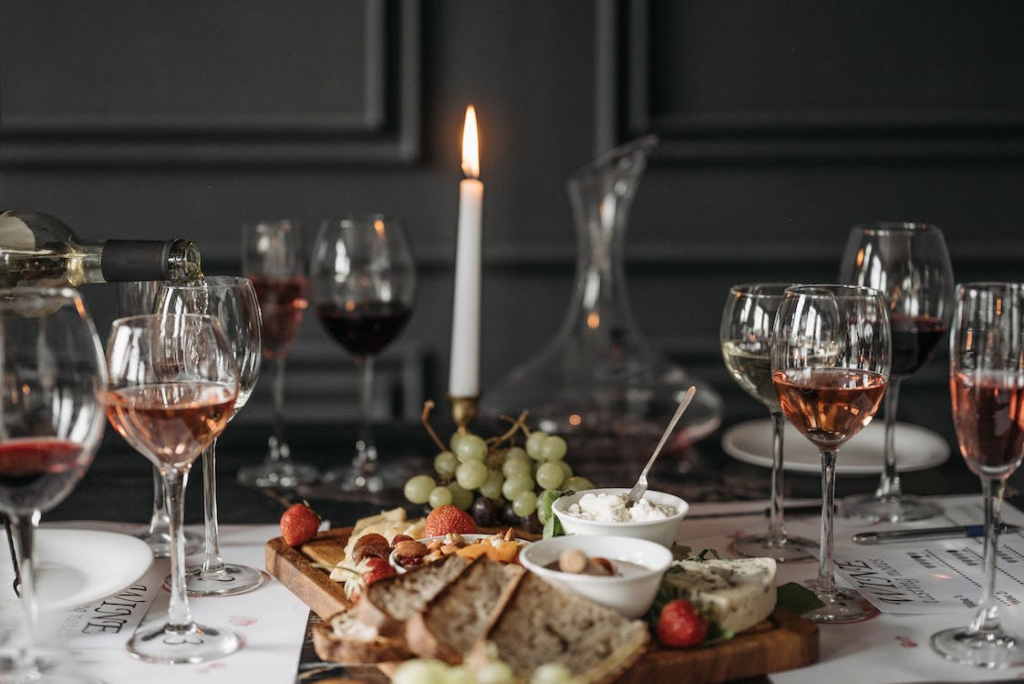 Modern 15th wedding anniversary gifts
If you're considering a modern gift for the anniversary, then a timepiece or a watch is perfect. It symbolizes the time that both of you have spent together over the years and how far your relationship has gone. A good timepiece will show her that she is on your mind constantly. Check out this selection of unique modern wedding gift ideas for your spouse:
Red smartwatch with accessories
You can get a smartwatch with a fitness tracker and heart monitor for your significant other. If they already have a collection or a watch they love, then get them accessories. For instance, you can buy a red watch strap since red is the color for the 15th wedding anniversary;
Crystal wristwatch
A wristwatch made from crystal is the perfect gift for your spouse if you don't mind spending a little more money on them. You can get one that has a unique design and features the color red. By getting a crystal-coated wristwatch, you're killing two birds with one stone. Not only does it look stunning, but it's practical, too. It won't scratch easily and will last longer than regular watches. Your partner will feel classy wearing this modern gift.
Pocket watch
You can choose to get your partner a vintage engraved pocket watch. The gift is perfect for someone who already owns a lot of wristwatches and wants to shake things up. Pocket watches are also excellent keepsakes because they can be passed down from generation to generation.
Watch display box
If your spouse is into collecting watches, then this is a great gift for them. It gives them somewhere to store their collections without having to worry about scratches or dust. A standard display box can hold twelve watches, but there are also larger ones available. This way, your spouse will never have to ask you for help finding a specific watch again.
Desk clocks
If your partner spends most of their time at work, then giving them a clock will remind them that you are thinking about them even when you're not around. You can either get a retro-inspired desk clock or a modern one. Either of these gifts would be great for your spouse because they will always be reminded of you whenever they check the time.
Clock necklace
Make your wife feel special by buying her a clock necklace for the 15th anniversary. Some clock necklaces are made from gold, others silver, and some are even made from wood. Choose whichever one suits your budget best. This is a romantic piece that symbolizes everything you have done together. For example, you can set the time on the necklace the exact time you tied the knot. It will stay close to your wife's heart literally and figuratively.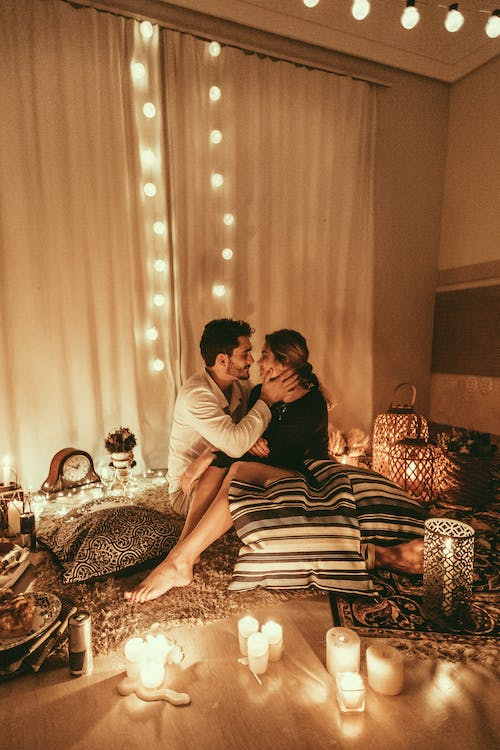 Gemstone-themed 15th wedding anniversary gifts
If you find timepieces and crystal-themed gifts unappealing, don't worry, jewelry is also applicable for your 15th wedding anniversary. The official gemstones for this anniversary are rubies and garnets because of their red color. Alexandrite can work, too, because it can turn red at night.
The red color of these gemstones denotes love and passion. They're also believed to strengthen the mind and soul, and balance energies.
Here are some gifts that you can get for your special someone:
Ruby ring
Most people prefer diamonds on rings, but you can change things up and get a ruby ring for your partner. Rubies have a red color that makes this anniversary gift stand out. It will be perfect for a vow renewal ceremony, which can happen as part of your 15th anniversary celebration. It will signify your commitment to each other, and the red color will remind you of the love you share.
Ruby soap
The shape of this soap is similar to that of a ruby, making it an ideal 15th wedding anniversary gift for your wife. Most women love bath products, so this is something she'll definitely appreciate. Ruby soaps come in all different scents, including raspberry and wild honeysuckle, just to name a few. Some are even infused with oils to make them smell better.
Ruby bracelet
A ruby bracelet is another elegant gift for the 15th wedding anniversary. You can get one that has a thin chain or thick, depending on what your wife prefers. It can be made from natural rubies or synthetic rubies. Natural rubies are said to bring love and happiness and are often used as talismans for luck. Synthetic rubies are cheaper than the real thing, but they still look beautiful.
Ruby tie pin
You can get a tie pin with a ruby for your husband if he wears ties frequently. This kind of gift is rarer than the other options, which makes it more meaningful. However, they can be quite expensive, so you should consider your budget before buying one.
Ruby pendant
Pendants are the safest option if you want to get a ruby accessory for your wife. You can choose to go with something simple, like a pendant in the shape of a heart, or something more elaborate, like a ruby dragonfly pendant. This pendant will make her look classy and gorgeous at formal dinners or any other important event.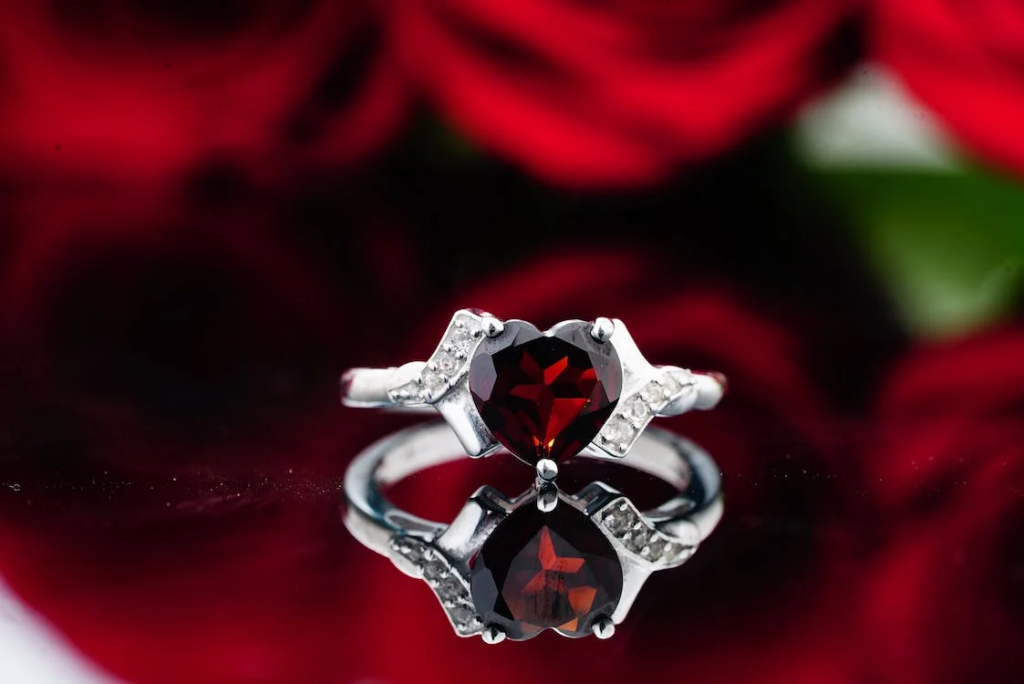 Flowers and chocolate gifts
If you're looking for a cheap yet sweet gift to give your spouse, then flowers and chocolate are perfect. Flowers represent beauty, so this is a lovely gift for a woman. Roses are the official flower for the 15th wedding anniversary, but you can also get tulips, red dahlias or anything that matches the color of the anniversary.
And of course, you can't forget about chocolates. These sweet treats are a must if you're celebrating the 15th wedding anniversary. You can get your spouse a classic box of assorted chocolates, or go for something more unusual such as chocolate-covered strawberries or even chocolate truffles.
Here are some flower and chocolate gifts ideas for the 15th wedding anniversary:
Red roses
A bouquet of red roses is usually the go-to gift for anniversaries. You can make it unique by arranging the roses in a crystal vase. The vase will make the roses look even more elegant and luxurious.
Crystal rose
This gift idea is quite unconventional and will make your spouse feel extra special. The crystal flower combines traditional and modern elements of the 15th wedding anniversary theme. This decorative piece looks like red roses, except that it's made of glass. It comes in a wide variety of sizes, ranging from small ones that are ideal for desks to larger ones that can be placed in the living room.
Rose petal bookmark
A rose petal bookmark is obviously a more affordable alternative to a bouquet of red roses. Your wife can use this to mark the pages of her favorite novel. You can either buy a bookmark with real rose petals or one that is made of paper. Both are equally beautiful and thoughtful. If the gift recipient loves silver or gold accents, the designer can incorporate those into the bookmark.
Chocolates
A bouquet of roses won't be complete without chocolate. And nothing says "I love you" like a box of gourmet chocolates? Just pick out a flavor that you know your spouse likes, or go for something new that you think they'd enjoy. For example, if your wife is a fan of caramel, you can get her a box of caramel-flavored chocolates. Or, if she enjoys fruity flavors, you could get her a box of strawberry-flavored chocolates.
Rose-scented perfume
Another romantic gift for your spouse is a bottle of rose-scented perfume. Some perfumes contain real rose oil, while others have a floral scent that resembles roses. Wearing this fragrance will make her feel like she's walking through a garden. You can also get her a set of hand cream and body lotion that are scented with rose oil.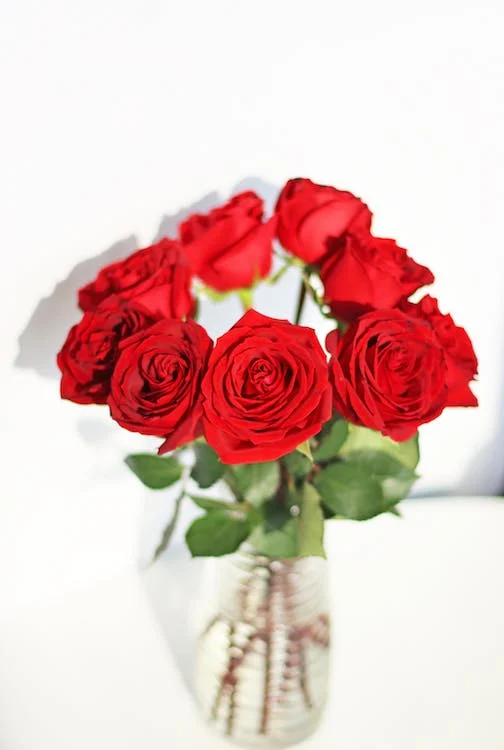 Final thoughts
We hope you enjoyed our unique selection of traditional and modern 15th wedding anniversary gifts. From all four categories, you can't go wrong in picking a gift for someone you have spent fifteen years with. Now that you have found the perfect gift, it is time to celebrate and toast to each other, preferably with red wine.
Cheers and happy anniversary!