The first four years of marriage are crucial in building a lasting relationship. It's a period of growth and learning, where both partners can deepen their bond and grow closer together. A lot of effort goes into these early years, so it's important to commemorate your 4th wedding anniversary in a memorable way.
It's also an opportunity for you to express how much you love your other half by getting them something special. However, finding a suitable gift for your spouse can sometimes be very tricky. The options may seem endless, with various choices available from jewelry to clothing and so on.
Are you also struggling to come up with a gift for your spouse for this occasion? Don't worry. We've got you covered! In today's article, we'll go over some of the best gifts for your 4th wedding anniversary. We've based this list on gift ideas traditionally associated with the 4th wedding anniversary that your partner will definitely appreciate. So read on and find out more about what you should get them this year.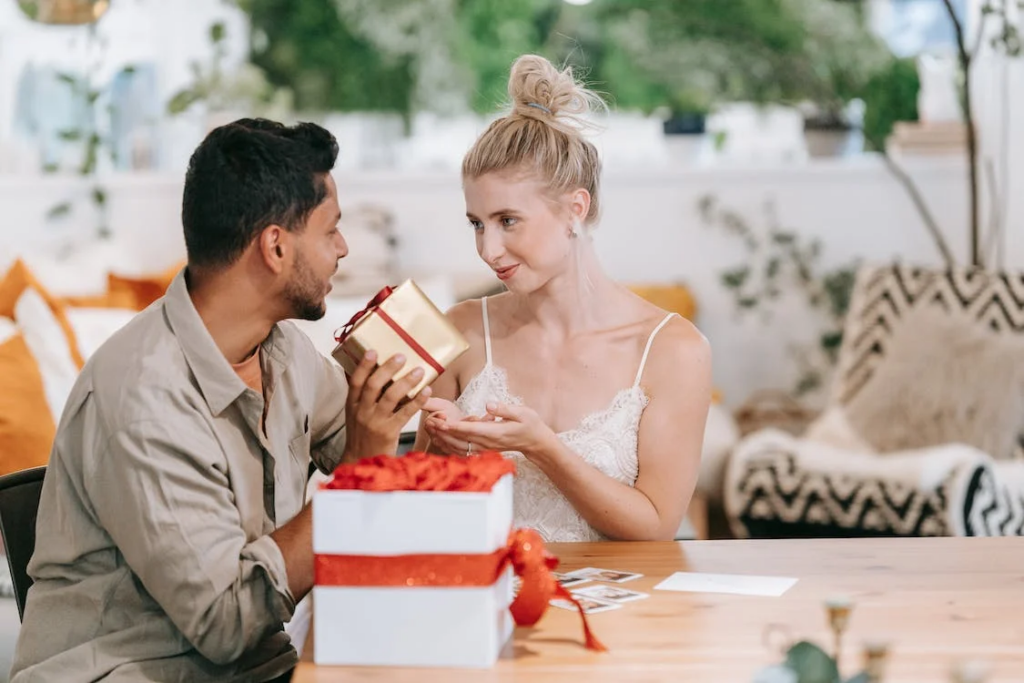 Traditional 4th wedding anniversary gifts
Fruit or flowers
There are different symbols associated with each anniversary. When it comes to the 4th wedding anniversary, fruit or flowers are the most popular motifs. These are classic gifts that symbolize the blossoming and ripening of the love between husband and wife. You may opt to give your partner fresh-cut flowers or even delicious fruits like oranges, strawberries, or apples. This is a perfect option if you're looking for a simple gift idea that doesn't break the bank. But you can also think outside the box when it comes to gifting fruits or flowers. For instance, you could gift your spouse a fruit-scented perfume or candles, or a floral-patterned silk scarf.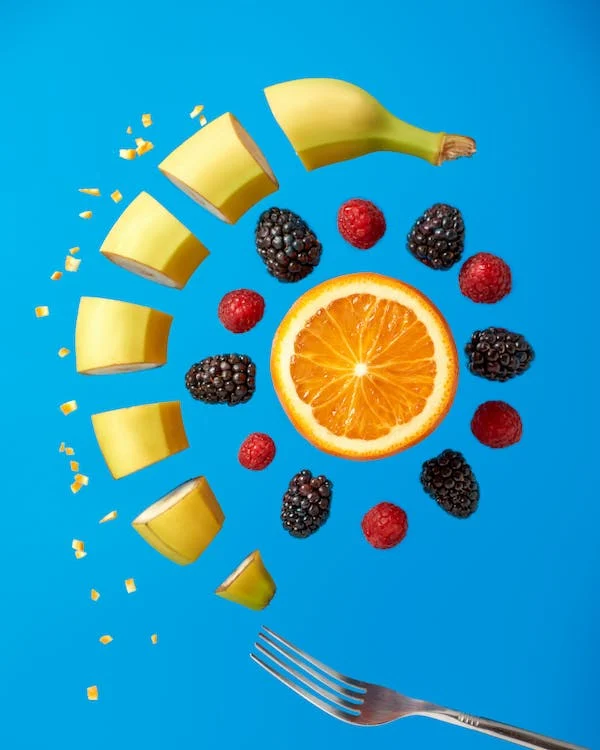 Silk and linen
Silk and linen are also considered as traditional gifts for the 4th wedding anniversary. These materials are symbolic of wealth, warmth and comfort. They make great fabrics that can be incorporated into everyday items, such as clothing and home décor. If you want to go all out, you could choose to purchase a new set of sheets and pillowcases, along with a few other household linens. Or you could just get your spouse a silky piece of lingerie.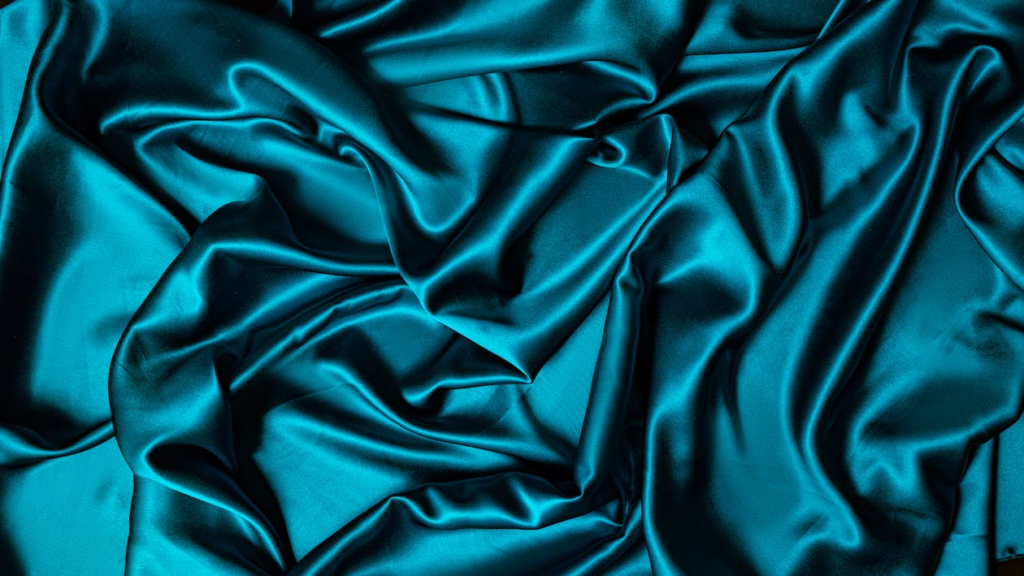 Blue topaz
The gemstone for the 4th wedding anniversary is blue topaz. The stone is associated with loyalty and adoration, two values that are essential in a successful marriage. It's a beautiful gemstone that resembles the sky. Historically, this was considered as the rarest color of topaz, which made it highly valued and expensive. Today, however, blue topaz has become more common, making it a more affordable choice than before. Currently, the average price of blue topaz is only around $1 per carat. You can gift your spouse a blue topaz ring, a pair of earrings, or even a pendant necklace to celebrate your fourth year together.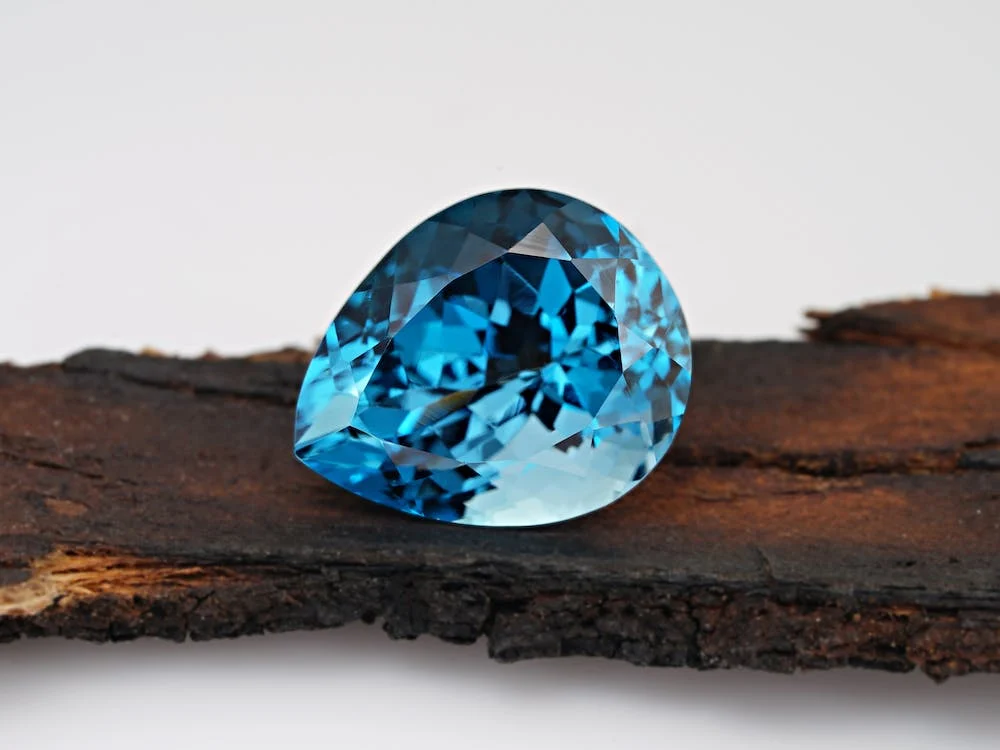 Fruit-themed gift ideas for 4th wedding anniversary
1. Fruit jam
Jams are very popular because they taste delicious and are easy to prepare. They also have a long shelf life, which makes them ideal for gifting. Whether you prefer a sweet strawberry jam or a tangy grape jelly, there are plenty of flavors to choose from. Choose a flavor that your spouse likes, and personalize the gift by adding a handwritten note.
2. Fruit bowl
Another simple yet interesting gift idea is to give your spouse a fruit bowl. These are great for storing your partner's favorite fruits. Choose a bowl that permits better air circulation to prevent mold buildup and spoilage. Avoid metal bowls as these may react negatively with the juices of the fruits. Similarly, avoid plasticware as it tends to make fruits sweat and rot faster. Choose a wooden or ceramic fruit bowl instead, which are more durable and easier to clean.
3. Fruit seedlings
Planting fruit seedlings is a fun and exciting activity. You'll get to watch them grow over time and see how they change into beautiful flowers. It's also a great way to bond with your spouse on your 4th wedding anniversary. Look for a suitable spot in your backyard or balcony, where you can plant the seedlings. You should water them regularly and ensure that they receive enough sunlight. When the plants start to bear fruit, you can harvest them and enjoy your own homegrown fruits.
4. Edible fruit bouquet or fruiquet
If you want to go the extra mile and make your gift even more special, you can make a fruit bouquet. This requires some effort, but the end result will be impressive. You could either buy a pre-made edible bouquets or create one yourself. To make an edible bouquet, you need a bowl, a knife, barbeque sticks, and fresh fruits. Simply slice the fruits into thin slices and arrange them on the barbeque sticks. Arrange the pieces together in a bowl and voila! Your fruit bouquet is ready.
5. Fruit-scented body wash
There's nothing more refreshing than taking a shower after a tiring day. Give your spouse a spa experience at home with a luxurious body wash. You can use a fruity fragrance to liven things up. One of the best scents that you can try is citrus, which is known for its invigorating aroma.
6. Fruit cake
Try baking a fruitcake for your spouse for this anniversary. Many people associate fruitcakes with Christmas, but you can enjoy a slice during your special day. Fruitcakes are rich in nutrients, vitamins and fiber, so they're perfect to keep your partner healthy and energized. Plus, they taste amazing. You can easily find recipes online for fruit cakes. Plus, it only takes a few hours to prepare.
7. Fruity wine
Wine is a very versatile drink and is perfect for gifting. Make this year's anniversary memorable by gifting your spouse a bottle of wine made from fruits other than grape. For example, you could serve a bottle of merlot made from black cherries. This wine isn't as sweet as red wines, so they go really well with Swiss cheese. You could also try making your own wine from strawberries, raspberries, and apricots.
8. Fruit juicer
A fruit juicer is another interesting gift idea for your spouse. You can pick one up from any kitchen appliance store or even order online. It's a useful tool that allows you to extract juice directly from fruits and even vegetables. Natural juices help flush out toxins from the body and provide your digestive system with necessary nutrients. Compared to bottled juices, they're much healthier and cheaper.
9. Fresh fruits
You can never go wrong with giving your spouse fresh fruits. Consider gifting a basket filled with seasonal fruits, like pears, apples, peaches and grapes. Of course, you need to take into account their dietary restrictions and preferences. And make sure that the fresh fruits you get are not too ripe, but still tasty. You can also add some nuts and dried fruit to make it extra special.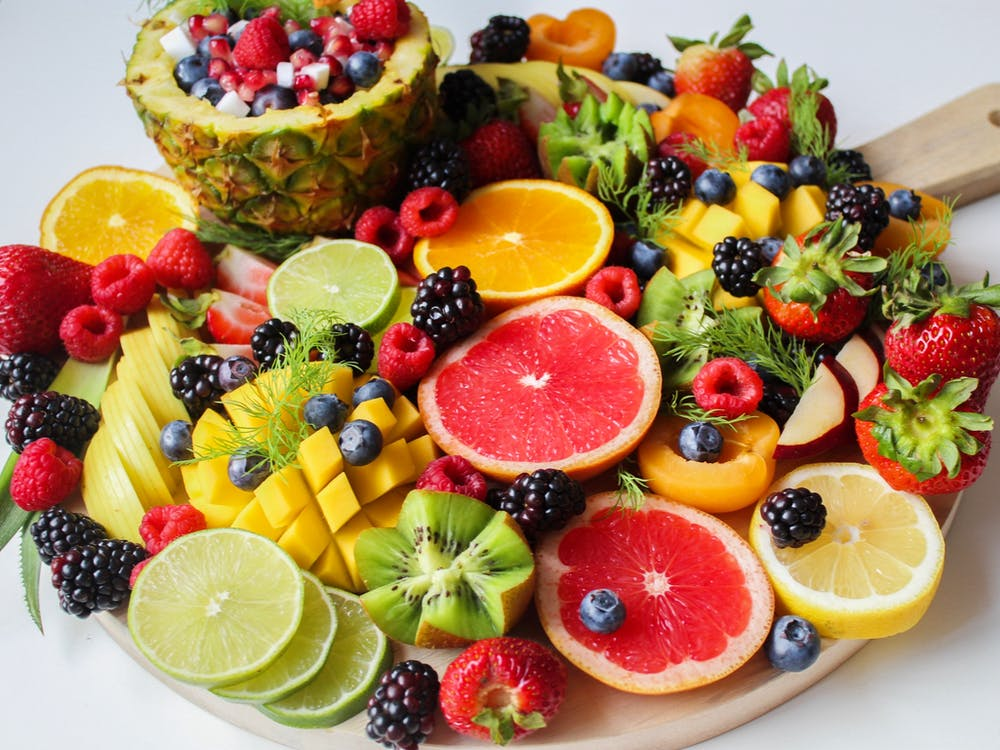 Floral-themed gift ideas for 4th wedding anniversary
10. A bouquet of geranium
Geranium is the traditional flower for the 4th wedding anniversary. It's considered a symbol of dependability, good wishes, and joy. You can send your spouse a bouquet of geranium flowers and express your feelings through a personalized card or letter. This flower comes in many different colors, including pink, lilac, red, white and purple. You can mix and match the colors in order to get a bouquet that your wife will love.
11. A potted geranium
Instead of sending your wife a bouquet, you can opt for a potted geranium plant. This plant requires minimal care, and they last for a long time. Plus, they bloom beautifully throughout the year. The plant doesn't need much sunlight and can grow indoors. You can put it on the windowsill or in a corner of the house where it gets adequate light.
12. Geranium essential oil
You can also gift your spouse a bottle of geranium essential oil. This fragrant oil has a calming effect and eases stress and anxiety. It also has antiseptic qualities that remove bacteria from the skin. In short, it's a wonderful addition to any beauty routine. Additionally, studies have found that this oil has antibacterial properties that help fight certain infections.
13. Geranium hand cream
Use the 4th wedding anniversary opportunity to pamper your spouse. You can gift them a hand cream that is infused with geranium essential oil. This will give your partner's hands a smooth, soft and healthy appearance. It will also leave their fingers smelling fantastic.
14. Geranium hand cream
Add some romance to your partner's bathing ritual with this aromatic and relaxing bath salts. The soothing scent of geranium will help them unwind after a stressful day and soak away all their worries. You can either make these bath salts yourself or purchase a ready-made product.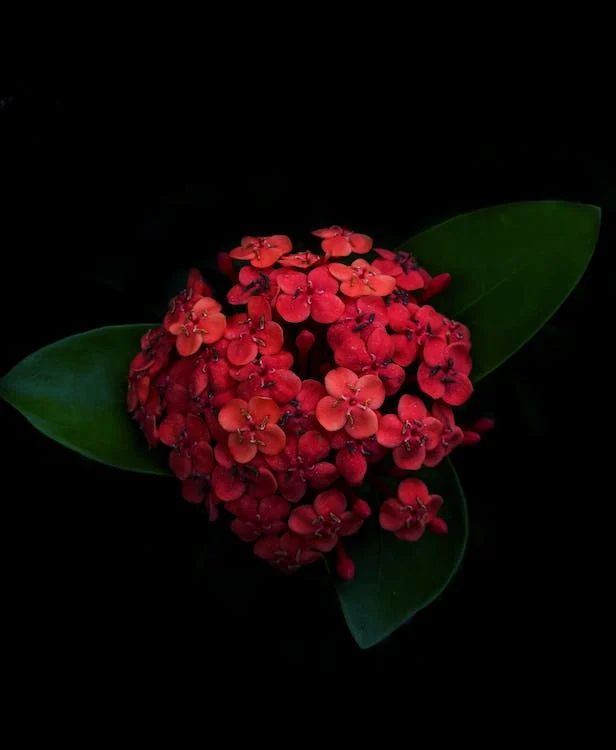 Silk and linen-themed gift ideas
15. Silk scarf
This is a great option if you want to gift something practical. A silk scarf is a stylish and functional accessory that your spouse can wear throughout the year. During the summer months, they can tie it around their neck to protect themselves from harmful sunrays. It'll also keep them warm during chilly nights. You can also choose a color that matches their personality or pick one that complements their style. You can also buy a silk scarf with intricate embroidery work for an added touch of sophistication.
16. Silk sleep mask
This is another useful present that your spouse will thank you for. A silk sleep mask is a great way to block out any light while sleeping. This will ensure that they get a good night's rest, allowing them to wake up refreshed and rejuvenated. Since it's made of pure silk, it won't irritate your partner's eyes or skin.
17. Silk sheets
You can transform your bedroom into a luxury retreat by gifting your spouse silk sheets. This material is extremely comfortable. It feels cool to the touch, which helps you relax during hot days. It's also hypoallergenic and resistant to dust mites. Silk sheets are known for their resilience and longevity. They can last years without showing signs of wear and tear.
18. Silk lingerie
Want to spice things up in the bedroom on your 4th wedding anniversary? Get your partner a silk lingerie set for the occasion. Silk undergarments are incredibly sexy and come in different styles and designs. These are also super breathable, so they feel nice against the skin. Your partner will be pleasantly surprised when you gift them these intimate pieces.
19. Linen nightgown
This is another practical gift that your wife will appreciate. Your wife will not only look absolutely gorgeous in a linen nightgown. She'll also enjoy the comfort that comes with wearing this fabric. Linen is a lightweight and breezy natural fabric, making it the perfect piece of clothing to wear around the house. There are a variety of styles available, such as A-line, knee-length, and empire waist. You can also choose a design that is embellished with lace or embroidery.
20. Personalized linen handkerchiefs
This is a lovely gift for your husband that he will definitely appreciate. You can personalize these hankies with his initials or a special message. For example, you can write "I love you" or "My heart belongs to you." This is a thoughtful, simple yet meaningful present that will help him remember you every time he uses it.
21. Linen personalized cross stitch
If you're handy with a needle and thread, you can create a beautiful cross stitch that will remind your spouse how much you cherish them. For a personal touch, you can choose a design that reflects your relationship. For example, you could stitch your wedding date, names, or a special quote. Or if you like to make something more artistic, you can try stitching a caricature of your spouse or both of you together. If you don't know how to sew, you can get someone to do it for you.