Celebrating your 5th wedding anniversary is a major milestone in any marriage and marks another year of building your relationship. That's why it's important to let this anniversary pass without giving something special that will make your spouse happy. You can either opt for traditional or modern presents, but either way, you should think about what would mean the most to both of you. After all, your goal here is to give something that reflects your love story and makes you feel closer together. So be creative and find a present that will bring joy to your partner's heart!
If you are looking for the best gift ideas on how to celebrate your 5th wedding anniversary, then look no further than our list below. We have put together some great gift suggestions that impress your spouse.
Traditional 5th Wedding Anniversary Gift Ideas
Wood
The 5th wedding anniversary is traditionally celebrated with wooden gifts which symbolize growth, strength and stability. This means that there are many options for choosing something unique. For example, you could go with a wooden vase, a wooden cutting board, or even a wooden house sign. If you want to get something more extravagant, you could also choose a wooden clock or art piece as well. Wood has always been associated with fertility and new beginnings, so it would be perfect if you decide to go with one of these items.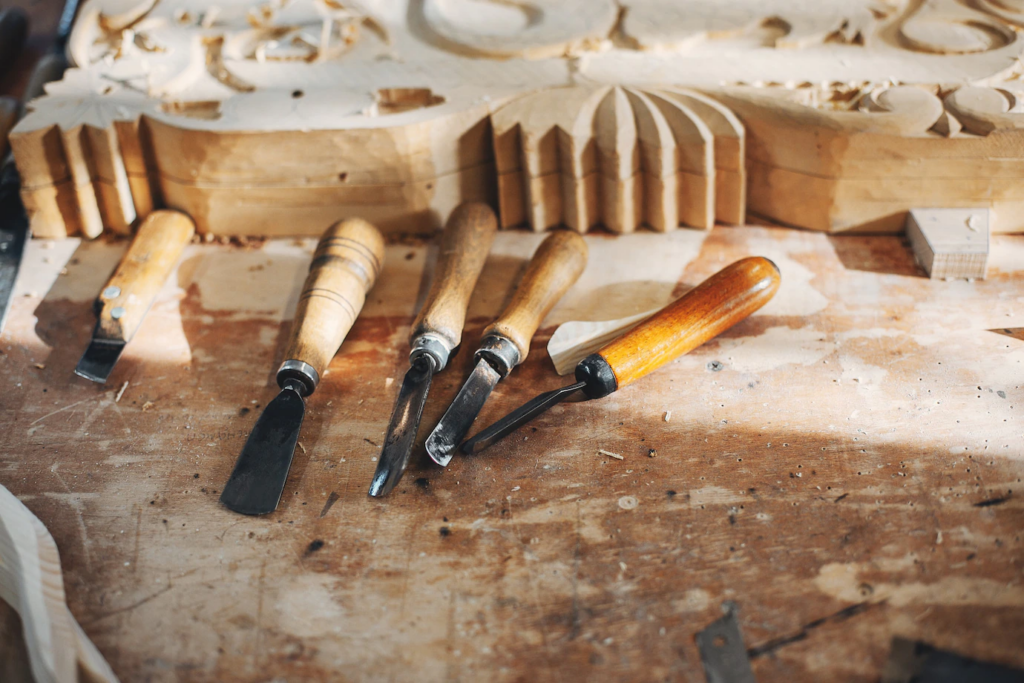 Sapphire
Sapphire is the stone for the 5th year of marriage. It is believed that sapphires help couples reach new levels of intimacy in their relationship. So, if you really want to show your spouse how much they mean to you, try getting them a beautiful piece of sapphire jewelry. You could go for a pair of sapphire earrings or a bracelet, depending on your budget.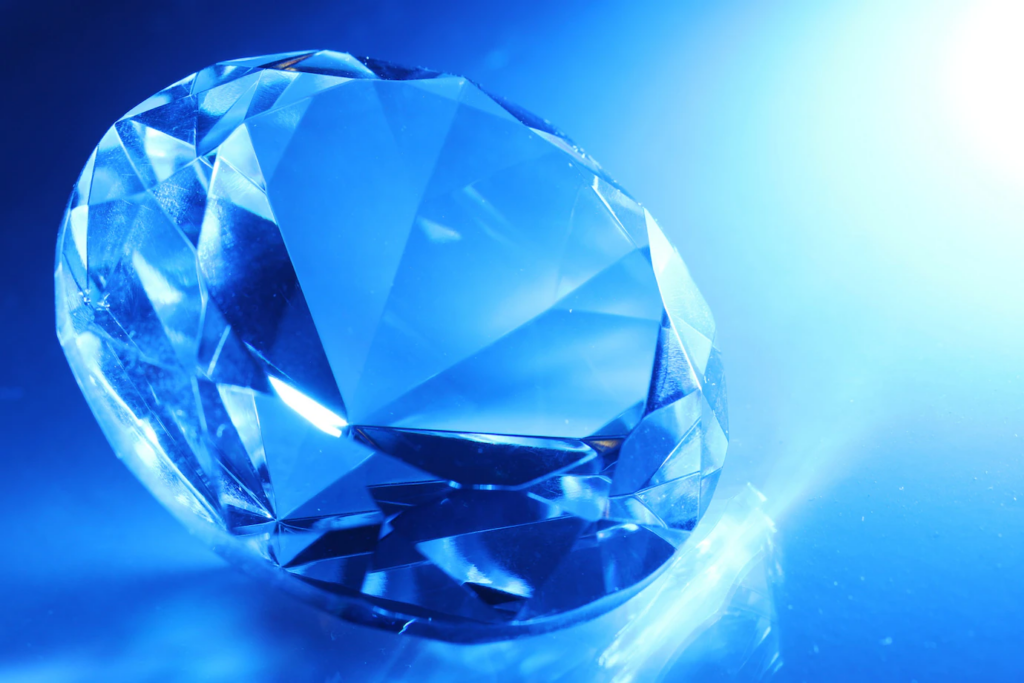 Blue or Green
Blue and green are the traditional colors for the fifth wedding anniversary. These colors symbolize loyalty, trust, and faithfulness, while green represents hope, harmony and balance. There are plenty of options to choose from, including blue or green flowers, a set of glasses, candles or vases.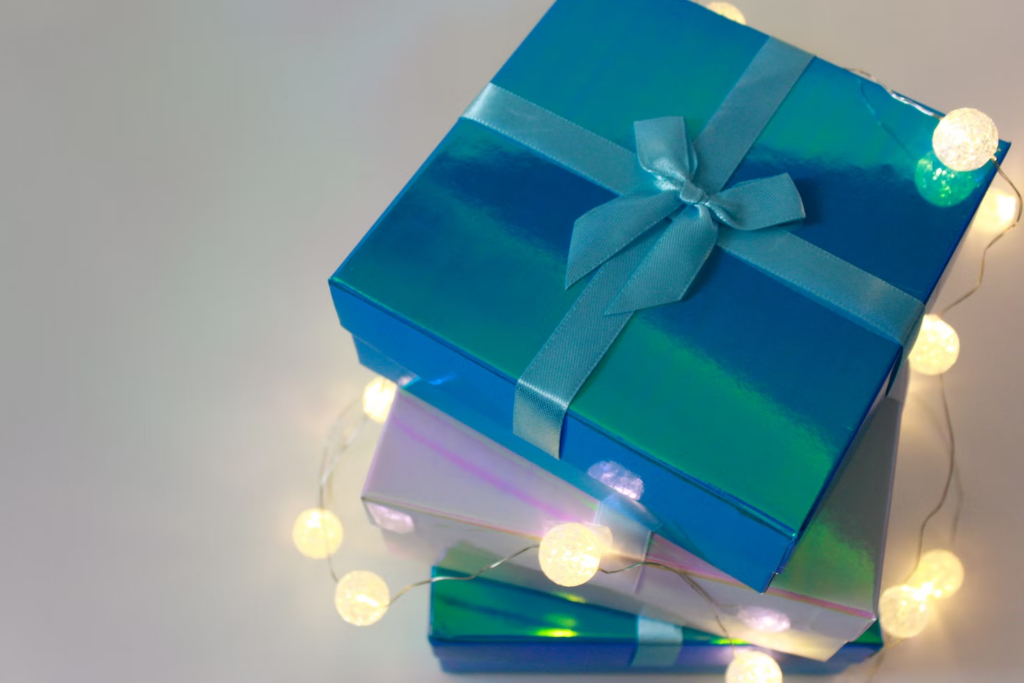 Hydrangea or Geranium
The traditional flowers for the 5th anniversary are hydrangeas and geraniums. They represent gratitude and appreciation. Therefore, if you want to remind your spouse just how thankful you are for being part of your life, then get them a bouquet of these pretty flowers.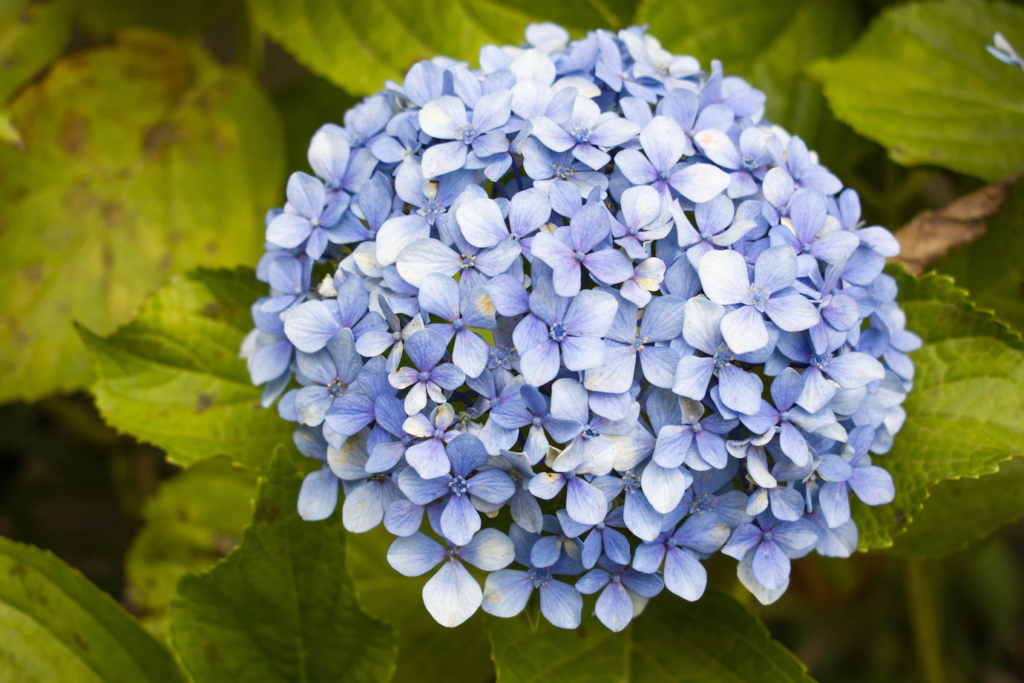 Wooden 5th wedding anniversary gifts
1. Wooden decorative art piece
Decorative art pieces are among the most versatile types of wooden gifts for the 5th wedding anniversary. You can hang them on the wall, attach them to the front door or even put them inside the bedroom. Your choice of decoration depends on your spouse's taste. If they're into vintage styles, then you can go with an old-fashioned sculpture or carving. On the other hand, someone who has a modern aesthetic might prefer a modern wall hanging or a wooden geometric lamp. These options are nice because they'll remind your spouse of your love every time they see it.
2. A bonsai tree
A bonsai tree is the perfect gift for anyone who loves nature. It symbolizes a long-lasting relationship and shows that you are willing to nurture your marriage. This kind of tree is usually very small and easy to care for. Even better, it can survive indoors or outdoors. Just make sure you check that it's suitable for your climate before buying it.
3. Handmade jewelry box
If you want to get creative with your 5th wedding anniversary gift, then making a handmade jewelry box is definitely the way to go. Jewelry boxes are quite common, but they don't have to be boring! Instead, you can get a wooden jewelry box that looks like a treasure chest. You don't need to go overboard and spend hours working on it. Simply take a small wooden box, paint it and decorate it with whatever you like. Don't forget to include a note telling your spouse what the jewelry box means to you. You can also have it engraved with your initials, first names or any other personal message.
4. Customized wood cutting board
When celebrating the 5th wedding anniversary, it's important to find gifts that are beautiful, but also useful. A custom-made wooden cutting board is a great option if you and your spouse enjoy cooking together. Have it engraved with a loving message, a funny quote or simply your two initials. Every time your spouse uses the board, they will think of you.
5. Wooden house sign
Wooden signs are a popular item for any home. You could go with something simple like a welcome sign, or a larger and more decorative sign. You could also get a sign made that reads "Home Sweet Home" or something similar. Every time your guests enter your house, they will see this sign and instantly feel more comfortable. It's a great way to show your spouse that you value your home and the place where you live together.
6. Wooden clock
A wooden clock is another great option if you want to give a practical gift. There are many different types of clocks available, so it shouldn't be difficult to find one that suits both of your tastes. You could go with a classic wall clock, a grandfather clock or a desk clock. The latter option will be good for people who work at home or need a clock in their office.
6. Wooden coaster
No matter how careful you are, it's impossible not to spill a drink on your furniture. With wooden coasters, you won't have to worry about ruining your table. They come in all different sizes, designs and shapes. Some of them even feature quotes or artwork, which makes them even more special. Find some matching wooden glasses as well, and you'll have a unique 5th wedding anniversary gift for your spouse.
8. Customized wooden serving tray
Serving trays are a great addition to any dining room. Whether you use them to serve food or drinks, they will always look stylish. You can either get a simple wooden tray, or a tray that has been carved into a design. For example, you could get a tray shaped like a heart. Every time you serve your spouse a dish, they will know just how much love you put into it.
9. Wooden bookends
Bookends are another type of wooden object that can add a touch of class to any reading nook. You can choose between round or rectangular bookends, depending on your spouse's preference. If you're looking for something more personal, you could try to carve a pair of bookends based on a certain theme. For instance, you could make a set of bookends featuring your partner's favorite book characters.
10. Wooden keepsake box
Every married couple should have a few meaningful items to remind them of their past. That's why personalized keepsake boxes are such great presents. You can get a wooden box and decorate it with a romantic message or picture. Then, you could fill the box with memories from your early days together. This will make an excellent 5th wedding anniversary gift.
11. Wooden wine rack
If you are planning on having a dinner party with friends, then a wooden wine rack will make a very thoughtful gift. It doesn't matter whether you go with a simple glass holder or a large-scale rack that holds up to 20 bottles. Your spouse will appreciate the fact that you took the time to pick such a practical present.
12. Personalized wooden photo album
You've probably spent years snapping thousands of pictures together, so what better way to preserve these moments than a personalized wooden photo album? In it, you can write a story about each photo and your relationship and tell your spouse how much you love them. This is something that will immortalize your memories and will help your spouse remember every single moment of your relationship. The wooden cover will also add a touch of style to the album.
13. Wooden chess set
Chess is a popular game that has been played for hundreds of years. It teaches players to master strategy, patience and focus. If you and your spouse are big fans of the game, then a wooden chess set is the perfect present. Choose a simple design that matches your style, and you'll have a fun activity to enjoy together whenever you have free time.
14. Wooden puzzle
Puzzles are a great 5th wedding anniversary gift because they're both fun and stimulating. There are many different kinds of puzzles available, so you can choose one that perfectly reflects your spouse's interests. For instance, you can buy a puzzle that features a photograph of you and your spouse. You could purchase a puzzle that depicts a famous landmark in your city or the place where you first met.
15. A musical instrument
If your spouse is musically inclined, they will definitely appreciate this present. Music is a universal language that everyone can understand, and your spouse will love being able to express themselves through it. There are many different types of instruments to choose from, including guitars, ukuleles, recorders and violins. Make sure you take your spouse's skill level into consideration when choosing the right instrument.
Sapphire 5th wedding anniversary gift ideas
16. Sapphire earrings
There's no doubt that sapphires are precious and beautiful gemstones. They're known for their deep blue color and unique shimmer. These traits make them extremely versatile, and you can find sapphires in almost any form or shape. You can pick out a pair of earrings that match your spouse's style. If you're on a budget, you can get a pair of synthetic sapphire earrings. But if you want to splurge on something special, you can go for a real gemstone.
17. Sapphire choker necklace
Chokers have made a comeback recently, and they're a wonderful accessory for your 5th wedding anniversary. Necklaces are often given as gifts to signify enduring love. As a result, you can't go wrong by giving your spouse a sapphire choker. Sapphires are considered as a lucky stone, and wearing this jewelry will bring good fortune to your relationship.
18. Sapphire crystal watch
Watches are a timeless gift. Unlike other types of jewelry, watches never go out of fashion and they can always be worn. Not only is it a practical gift, but it will also look elegant on your spouse's wrist. Plus, sapphire crystals are durable and scratch resistant, making them very reliable.
19. Sapphire blue candle
A sapphire blue-colored candle is a fitting present for a 5th wedding anniversary. Candles are perfect for adding a touch of romance to your home, and they make a great centerpiece during dinner parties. They're inexpensive, yet they can add a lot of charm to your home. Besides, they give off a nice fragrance, which makes them perfect for relaxing after a long day.
20. Sapphire bath bomb
Bath bombs are one of the hottest trends in recent years. People use them to unwind, and there are dozens of scents to choose from. Bath bombs are basically little balls of soap that dissolve in water. Just drop one in the tub and let your worries float away! They also come in all sorts of colors, including sapphire blue. Some bath bombs even feature glitter, which adds a sparkle to the whole experience.
Final thoughts
The 5th year wedding anniversary represents the beginning of a new phase in your marriage. So, it's a perfect opportunity to reflect on everything that has happened over the past five years and celebrate your accomplishments. Remember, your 5th anniversary is not just about romantic gifts. If you really want to make it memorable, consider buying a useful present along with something more sentimental.
And that concludes our list of the best 5th wedding anniversary gift ideas. We hope that we've inspired you to find the right present for your spouse. Enjoy the celebration!