Organizing a bachelorette party can be daunting for a maid of honor. Luckily, there are many creative bachelorette party Ideas you can celebrate the special day.
Here are 10 of the most creative bachelorette party ideas. Check them out and pick the best one that suits the lovely bride.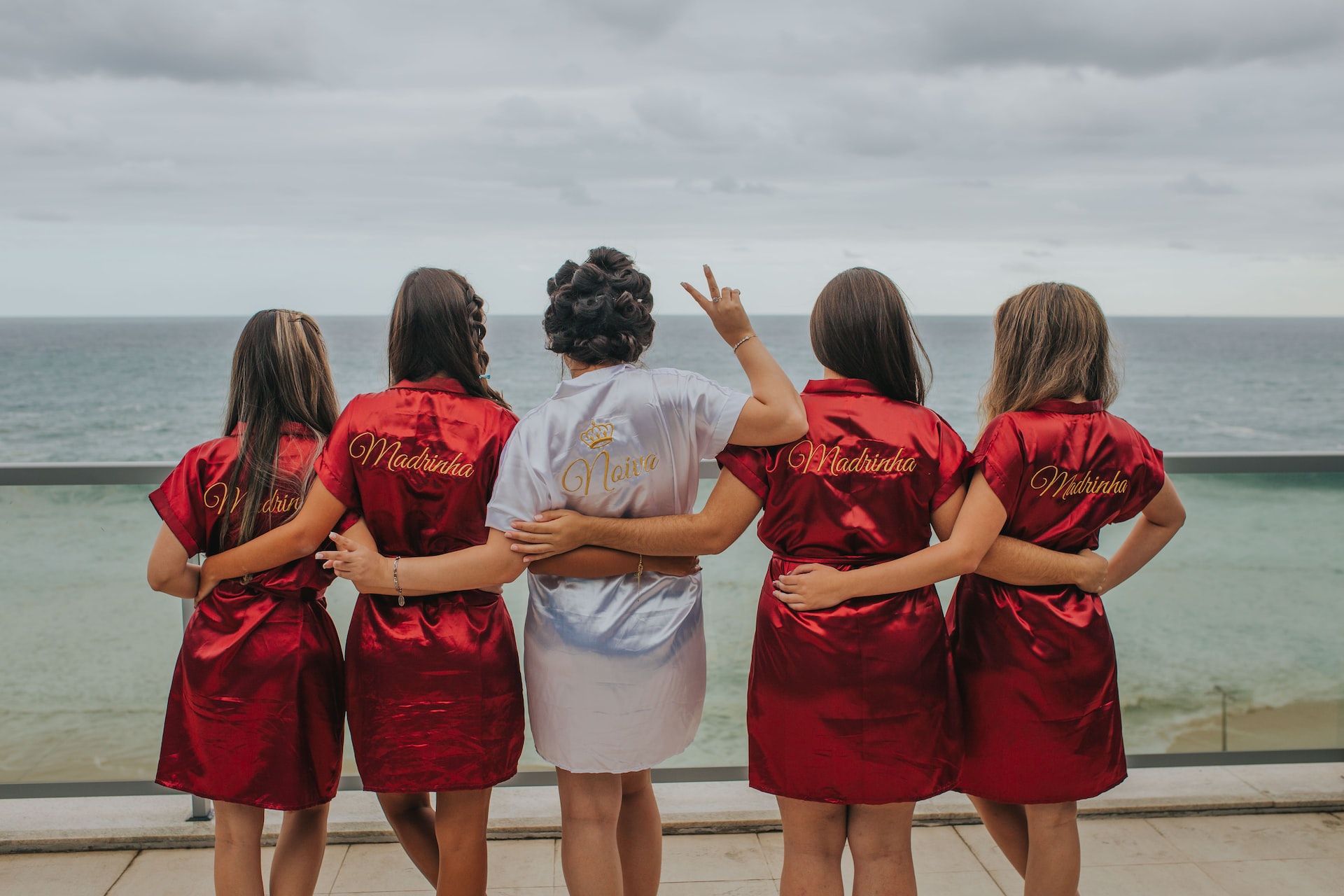 Creative Bachelorette Party Ideas
1. Book a Mini Cruise
Are you and your bridesmaid planning a bachelorette party and want to think outside the box? One great idea is to book a mini cruise. This is one of the most fun ways to spend time with your girls.
Mini cruises are set up for folks who don't want to spend days on a boat. In fact, most run only for a few hours. Guests on board have a wonderful time enjoying the sunset. The staff serve drinks and meals. You can book the entire boat for the bachelorette party.
Does this sound like something you want to try out? Start searching for boat trips and make plans. It's good to book in advance and do all the decoration before the cruise. That way, everyone gets to have a fantastic time.
2. Organize a Makeup Masterclass
Imagine all the fun you can have when you invite a famous makeup artist to your bachelorette party. Organizing a makeup masterclass gives all attending a chance to glam up. And you get o have loads of fun learning beauty secrets from a guru.
Start by searching for the right makeup artist to invite for the masterclass. Then, you can organize a venue with all items you need for a makeup party. Makeup can be unifying, and there's nothing as fun as learning to do a smoky eye, now is there?
Some makeup artists can bring enough makeup for all present at the party. But, if they won't, you can order in advance and ensure the venue is set up and decorated.
3. Host a Hen Party at Home
The reality of life has forced many to tighten their belt. So, it's good to consider having a bachelorette party at home that won't cost an arm and a leg. A perfect example is hosting an inexpensive hen party at home.
Hen parties can be lit and end up being quite memorable. Organize a spa day or night at home where everyone can enjoy mani-pedis. Also, it's good to have champagne and some great music to help everyone loosen up!
4. Tour a Distillery
A tour of a distillery is different from the common bachelorette parties. Instead of going to a hotel or staying at home, you can locate a distillery and plan a tour.
Many distilleries now permit groups to experience the behind-the-scenes. You can learn how they make and pack different spirits during such tours.
And the best part is you get to sample the different drinks. Many distilleries also have food available and special packages for groups. So, it's wise to call and book when you want to host a bachelorette party at the premise.
5. Host a Bachelorette Painting Party
Are you all interested in painting? How about hosting a bachelorette painting party? Not only can you learn how to handle the paintbrush, but you can also enjoy wine.
Painting parties are becoming popular. These are great options for having fun together. This is where you can all get your creative juices flowing and do something different.
To organize a bachelorette painting party, begin by searching for painting classes. If you find a good studio, you can speak with the owner and plan the bachelorette party at the premise. Apart from wine, you can also have finger foods available.
6. Enjoy a Beach Party
Imagine having the time of your life at the beach the night before you tie the knot! That sounds like fun!
A beach party is another great and creative idea that everyone can enjoy. In fact, you can turn the whole event into a festival and invite some artists to perform. And the greatest part of this is you can have it as a theme party.
Everyone who attends the bachelorette beach party gets to dress according to the theme. They sip colorful umbrella drinks while enjoying music. Remember to hire a DJ or host the party at a beach bar. Remember to pack your beach bag and carry loads of sunscreen.
7. Spend Time in an Escape Room
A fun and creative adventure await you if you decide to have the bachelorette party at an escape room. Most escape rooms have special packages for events that you can check out. Speak with the owners if you need to book a private room.
The thrill of solving puzzles and quizzes makes the entire time memorable. Escape rooms call for team effort and can be a great way to forge deeper bonds.
8. Book a Pole Dancing Class
Are you feeling flexible? Another great bachelorette party idea is to book a pole dancing class!
Pole dancing classes have become quite common and a great way to express yourself. Professional studios do host special events, so a bachelorette party fits in. Not only is this a great way to have fun, but it's also an awesome workout.
If this is your first time, you can request the instructors to organize beginner lessons. Also, don't forget the bubbly and food for the event.
9. Have Fun Hiking and Backpacking
Bachelorette party ideas can be as wild and creative as you want. Picture yourself enjoying the great outdoors, hiking and backpacking. Why not!
Hiking and backpacking are great ways to spend time doing something you like. And you can enjoy a bachelorette picnic along the way. If you want to spend the night camping, then you can host the party around a hot fire.
10. Enjoy Time at a Baking Class
Baking classes can be a great place to organize a creative bachelorette party. Who doesn't love the smell of tasty treats baking and eating some raw dough?
Check your local area for baking classes and book for a special event. Organizing with the host to bake treats that the bride loves is possible. That way, it's an even better party for her.
Conclusion
The best bachelorette ideas can be creative and a time to make memories. In the list above are 10 incredible ideas that you can plan. Pick the right one and get started preparing for the best time ever.