'Tis the season for celebration. But this year things are a little different. With a wedding in the mix, you'll want to make sure the bride-to-be gets a Christmas gift that's festive and memorable. Here are the 12 best Christmas gifts for the bride-to-be that perfectly combine holiday fun with an undeniable bridal feel.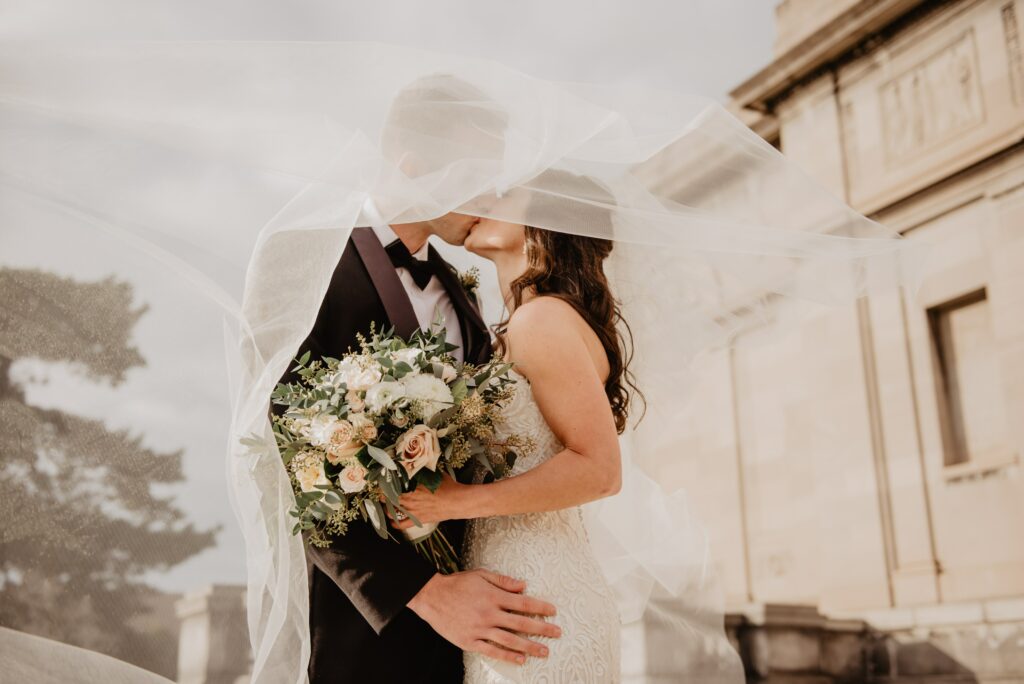 12 Best Christmas Gifts For The Bride To Be To Capture The Holiday Spirit
Choosing an ornament is always a good way to go. It's the type of gift that can be used every year. The possibilities are sky high with ornaments, too. There are personalizable wood ornaments, whimsical winter ornaments, elegant and romantic ornaments or memorable acrylic ornaments. Pick one that matches the bride best.
Add a little holiday scent to the bride's routine. As busy as the holiday season is, imagine adding wedding planning on top of that. The bride to be can definitely use a warm relaxing scent to help her unwind from time to time as she plans for Christmas and her special day. Not to mention it can add a little holiday spice for the newlywed couple.
Coffee Mug
A caffeinated bride is a bride ready to take on the world. Choosing a venue, wedding gown, DJ, and wedding photographer and making so many more choices is no easy task. Along with confronting the winter cold, the bride can always use a pick-me-up. Don't forget mugs are a great customizable option so you can really tie together bridal musings with the holiday spirit. A coffee mug is truly a heartwarming wedding gift. 
A Tumbler
Much like a coffee mug, a tumbler is a great gift for the practical bride. No need to wonder if she likes her coffee hot or iced, tumblers can handle both situations. It's also perfect for the bride who's on the go, doing all sorts of wedding planning. Add some holiday sentiment or Christmas cheer with a personalized tumbler and help save the planet by gifting a reusable item.
Jewelry
Pick up a charming piece of jewelry. Is the bride a lover of earrings, necklaces, bracelets, rings, or anklets? The amount of Christmas jewelry is plentiful, especially online. It's easy to order something that will compliment the bride and the Christmas season. Make it even more memorable by adding some personalization with a charm bracelet or engraving.
Wedding Slippers
Slippers have a place in the bridal journey more than you might think. Slippers are perfect for when the bride is getting ready on wedding day, and during the honeymoon. Then there's Christmas morning, too! When everyone makes their way to the Christmas tree, she'll love putting these on to go open presents.
Silk Or Satin Pajamas
Every bride deserves to get in some quality beauty sleep before her big day. A well rested bride is a happy bride. Soft, breathable and luxurious pajamas will help the bride get some shut eye. They'll also be a great thing for her to pack for her honeymoon and to continue using long after. Especially during the many Christmases to come. This is one of those Christmas gifts for the bride to be that can't be beat.
Christmas Sweater
Be open to options here. You can choose something fashionable and chic or you can go with the timeless and silly option; the ugly Christmas sweater. This option lets you get really personable and allows you to tap into the bride's humor. Whatever you go with, there's always room for another sweater during the chilly winters.
Celebration Drinks
Nothing goes better with a celebration than bubbly drinks. The bride to be will surely appreciate this. Not to mention this gift idea is easy when you use a delivery service to get the drinks to her quickly and conveniently. If you already know what she likes, send that to her, or set her up with a monthly subscription so she can try some new booze.
Christmas Decor
Go traditional or make it romantic. Ornaments, wreaths, stockings, figurines, or wall decorations are all welcome things the bride will love if she's trying to decorate and ignite holiday cheer. Want to make things romantic? Try fairy lights, a sentimental wall poster or picture, or pillow with a wedding related message. Either way, it's a perfect Christmas gift for the bride to be.
Ring Dish
When life gets a little busy it's good to build routine. One of the best routines is to place things in their designated areas so they don't get lost. The bride to be will be thrilled to have a special spot to place her ring at night. A ring dish is not only a super cute decoration to have on the nightstand, desk or bathroom counter, it's incredibly practical to keep the bride's ring clean and secure.
Wedding Tote Bag
There are too many uses for a tote to count. This is a Christmas gift for the bride to be that has a place in every day life. And there are so many cute designs to pick from. There's definitely a tote out there the bride to be will love. She can use it to carry her pre-wedding and honeymoon essentials. And when she celebrates her First Christmas, she'll be able to use the tote to carry her Christmas essentials, too.