Your BFF's wedding is just around the corner and you want to surprise her before she walks down the aisle. However, you don't have a clue what to give her. One thing's for sure though: the best gift ideas for the bride-to-be can't be anything ordinary. You know she'll love anything you give, but it doesn't hurt to look a little beyond the "usual." After all, your friend deserves something extra special before she gets hitched!
Now, you need to think fast and get your creative juices flowing. The only problem is, you're not exactly the most creative person in the world. You could try to come up with something, but you'd probably end up giving her the same boring gift. Of course, you don't want that, do you? Trust me, you're definitely going to need every bit of inspiration you've got to work with.
Luckily, we are here to help you out! We've scoured the internet and combed through catalogs to help you find the perfect present. In this article, we'll share with you 15 of our favorite gift ideas for the bride-to-be.
Let's get started, shall we?
15 Gift Ideas for The Bride-To-Be
1. Polaroid Now i-Type Instant Camera
Who doesn't love taking photos? Pictures are timeless, and they'll always remind you of your precious memories.
The Polaroid Now i-Type Camera is an iconic gift for any bride-to-be because it will help her capture those moments. This analog instant camera features an autofocus 2-lens system, allowing her to shoot photos in amazing detail. It also comes with an integrated flash and timer function that guarantees high-quality photos. These are perfect for scrapbooks, albums or picture frames.
The best part? It's super easy to use, which means no one has to worry about learning how to work the camera. It's compact and portable, so she can take it anywhere. Plus, there are different colors available, so you'll be able to choose something that suits her preference.
Buy Now: $119.99 | polaroid.com
2. In Bloom LifePlanner™ Bundle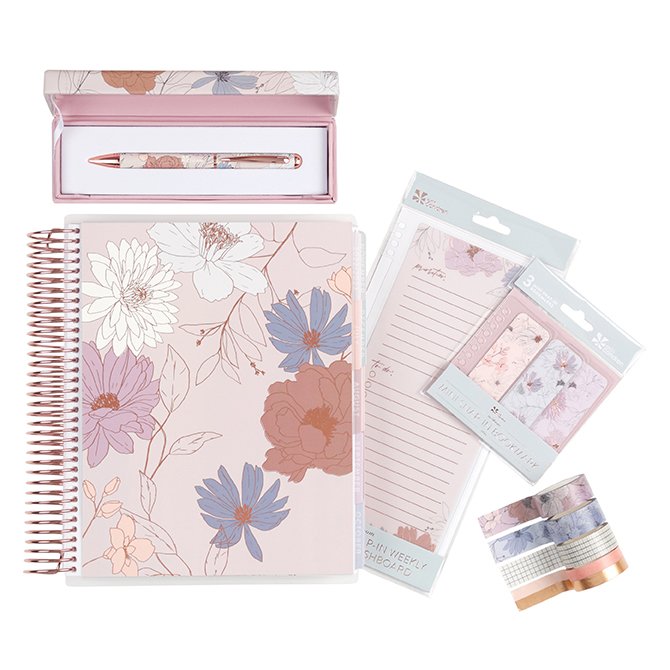 A personal organizer is an essential item for any woman who likes to stay on top of her schedule. That's why we included the In Bloom LifePlanner™ Bundle in our list. This gift idea for the bride-to-be is handy since it lets her keep track of important appointments in one place. Likewise, it offers plenty of space for reminders and other details to ensure she gets every task done on time.
The bundle includes a planner, three bookmarks, four packs of washi tapes, a weekly schedule dashboard and a ballpoint pen. All items come with a matching floral design, which makes them look cute and stylish. This feminine design makes it a superb choice for a bridal shower.
Buy Now: $85.00 | erincondren.com
3. Pacha Peaces Froth Bombs
Every girl needs a little pampering from time to time. So, what better way to treat her than by gifting her a set of Pacha Peaces Froth Bombs?
The set contains four bath bombs that will surely melt her stress away, especially after a long day at work. Each bath bomb contains a unique fragrance which will match her mood. This includes French Lavender, Sweet Honey Almond, Rosewater and Jasmine Gardenia.
These bath bombs contain organic salts and natural extracts that will sooth, nourish and moisturize her skin. In the same fashion, they'll make her feel fresh and rejuvenated, which will help her prepare for the big day. The divine scent of these balls will certainly relax and calm her nerves.
Buy Now: $10.99 | pachasoap.com
4. Ruffled Hem Belted Satin Kimono Robe
Is the bride-to-be obsessed with lounging around the house in comfy clothes?
If so, consider getting her a Ruffled Hem Belted Satin Kimono Robe by Floerns. This kimono robe is a gorgeous piece of clothing that will keep her warm and comfortable at home. She can either wear it as a night robe or bathrobe, or even as a swimsuit cover up.
Specifically, the robe's lightweight material feels incredibly soft and cozy against the skin. The satin material similarly gives the robe a sleek, classic look. Also, its ruffled hem adds a touch of sophistication and style that she'll absolutely like.
This selection is available in several sizes and colors, so you'll be able to choose one that matches her taste.
5. BP. Gradient Round Sunglasses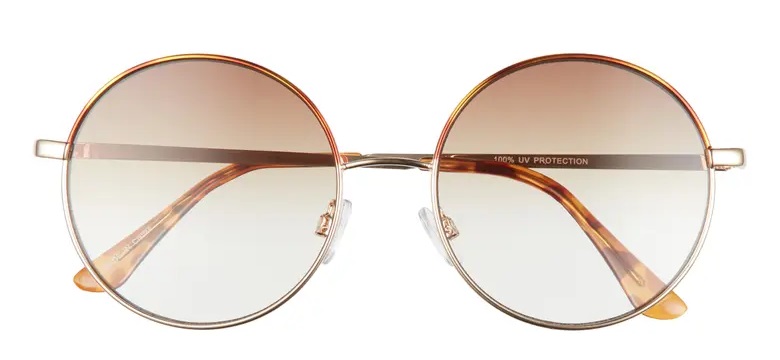 If you want to give her a something that's trendy yet affordable, then check out the BP. Gradient Round Sunglasses. They're ideal for special occasions or just when she wants to add a little extra flair to her look. These sunglasses have gradient lenses, giving them a fashionable and retro charm.
They offer 100% UV protection, which means it'll protect her eyes from harmful sun rays. Not to mention, its round frame is lightweight and comfortable to wear.
Buy Now: $9.00 | nordstrom.com
6. CozyChic® Starry Blanket
What could be more comforting and relaxing than curling up under a blanket? That's right—nothing!
The CozyChic® Starry Blanket by Barefoot Dreams is one of the most practical gift ideas for the bride-to-be. The blanket is ultra-soft, making it suitable for wrapping up during chilly nights in front of the TV.
This gift has an embroidered design of moon and stars that will remind her of the night sky. It is also machine washable, which means she won't have to worry about spending hours washing it by hand.
Buy Now: $98.00 | barefootdreams.com
8. JEZEBEL Women's Lace Chemise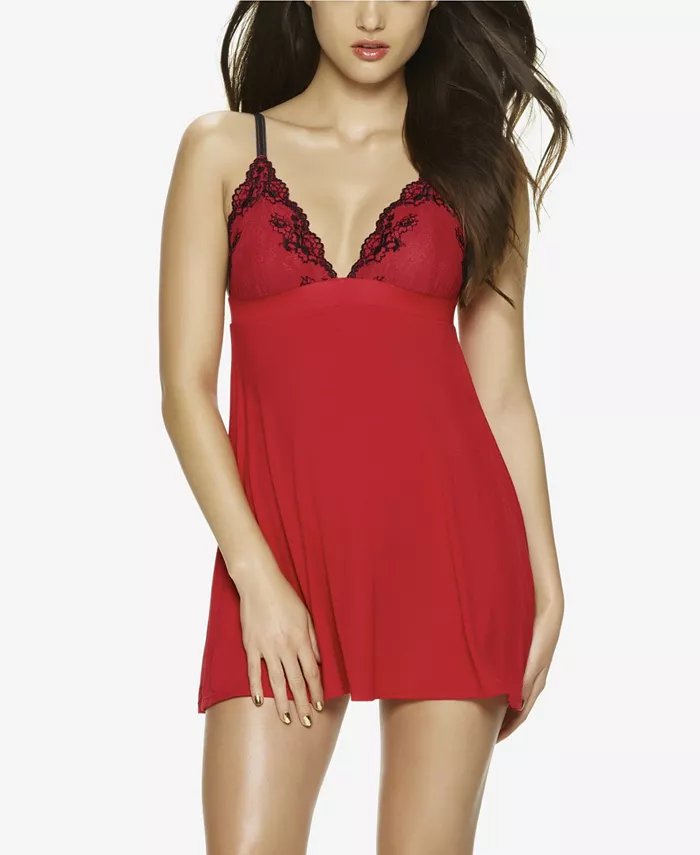 The JEZEBEL Women's Lace Chemise is a classy lingerie that's sure to make her feel confident and sexy. This chemise hugs the body perfectly without being too revealing.
Its soft rayon fabric is breathable, which will help her stay cool and comfortable. The straps of this lingerie are adjustable, allowing her to customize it to her preference. It features mesh-lined lace triangle cups that show off a little peek at the cleavage. Lastly, the chemise features a low cut back, adding a hint of sexiness and romance.
9. TravelActiv Stretch Women's Sneakers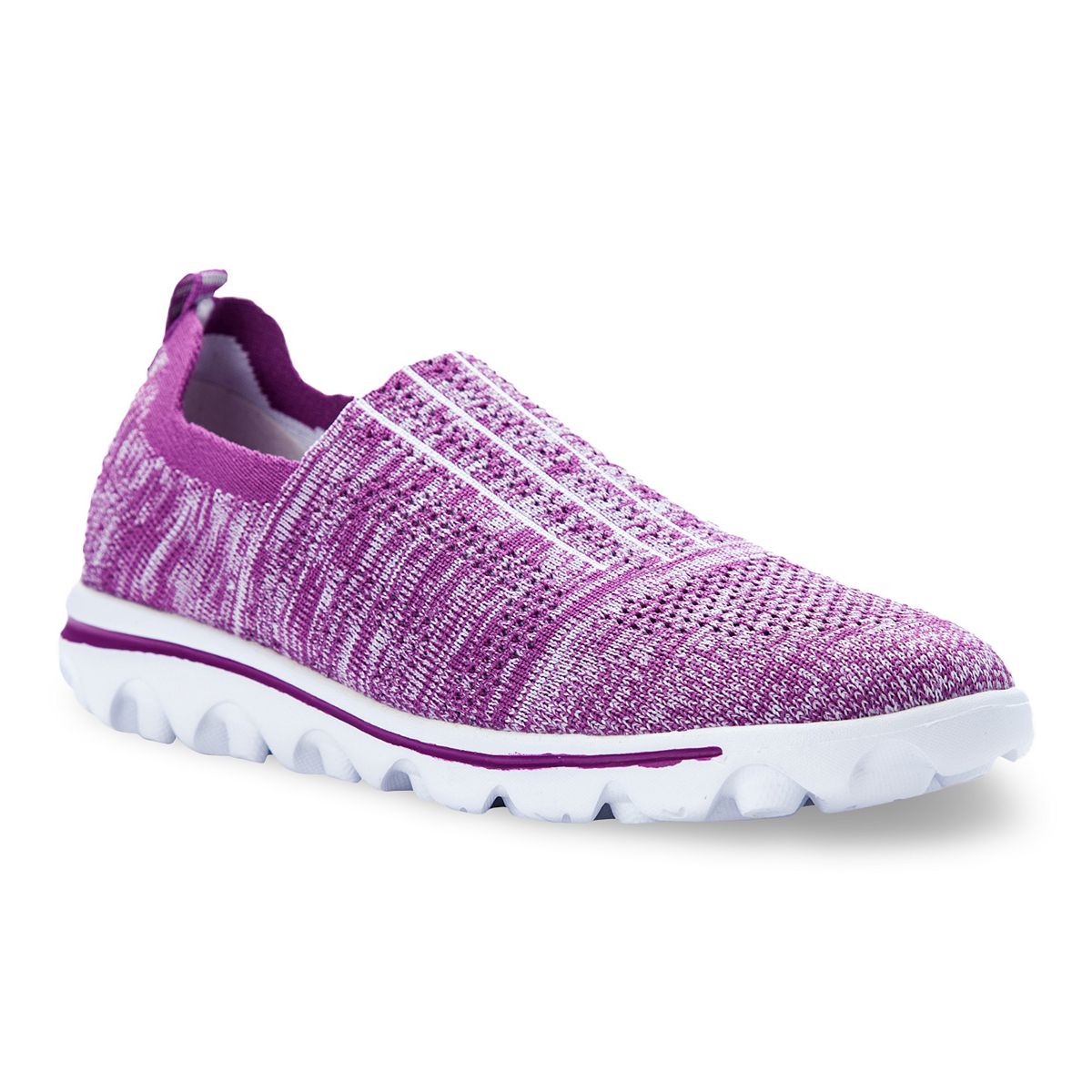 If the bride-to-be has an active lifestyle and enjoys the great outdoors, then consider getting her a pair of sneakers. The TravelActiv Stretch Women's Sneakers from Propet are an ideal gift for her because they're comfortable and versatile. They're fit for hiking, running or walking. She can even wear these as casual shoes to go shopping or spend some time at the mall.
Their stretchy knit mesh makes them easy to slip on and off. She doesn't have to fuss over tying her shoes over and over again. This design allows air to circulate through the shoes, keeping her feet cool and fresh. Most importantly, their lightweight rubber outsoles provide excellent traction and prevent slips, so she can move around freely.
10. Brushed Baseball Cap by Treasure & Bond
Courtesy by Nordstrom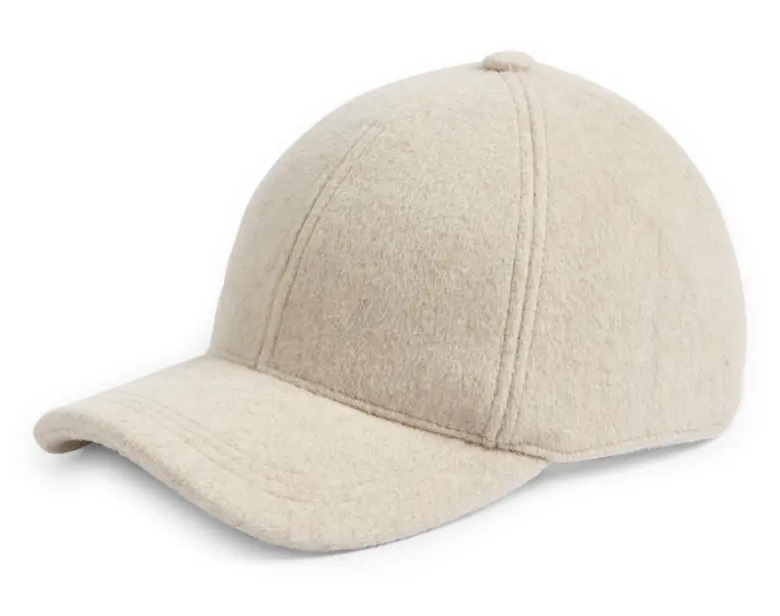 A stylish baseball cap like this one by Brushed Baseball Cap is a great headgear to complement any casual outfit. It's the perfect addition to her wardrobe for those days when she doesn't want to bother with hair and makeup. She can simply throw it on, head outside and enjoy a carefree walk under the summer sun.
This baseball cap has a brushed woolly blend that makes it incredibly comfortable to wear all day long. In addition, it has an adjustable back strap that allows her to adjust the fit as needed.
Buy Now: $35.00 | nordstrom.com
11. MWL x Yoga Zeal Exercise Mat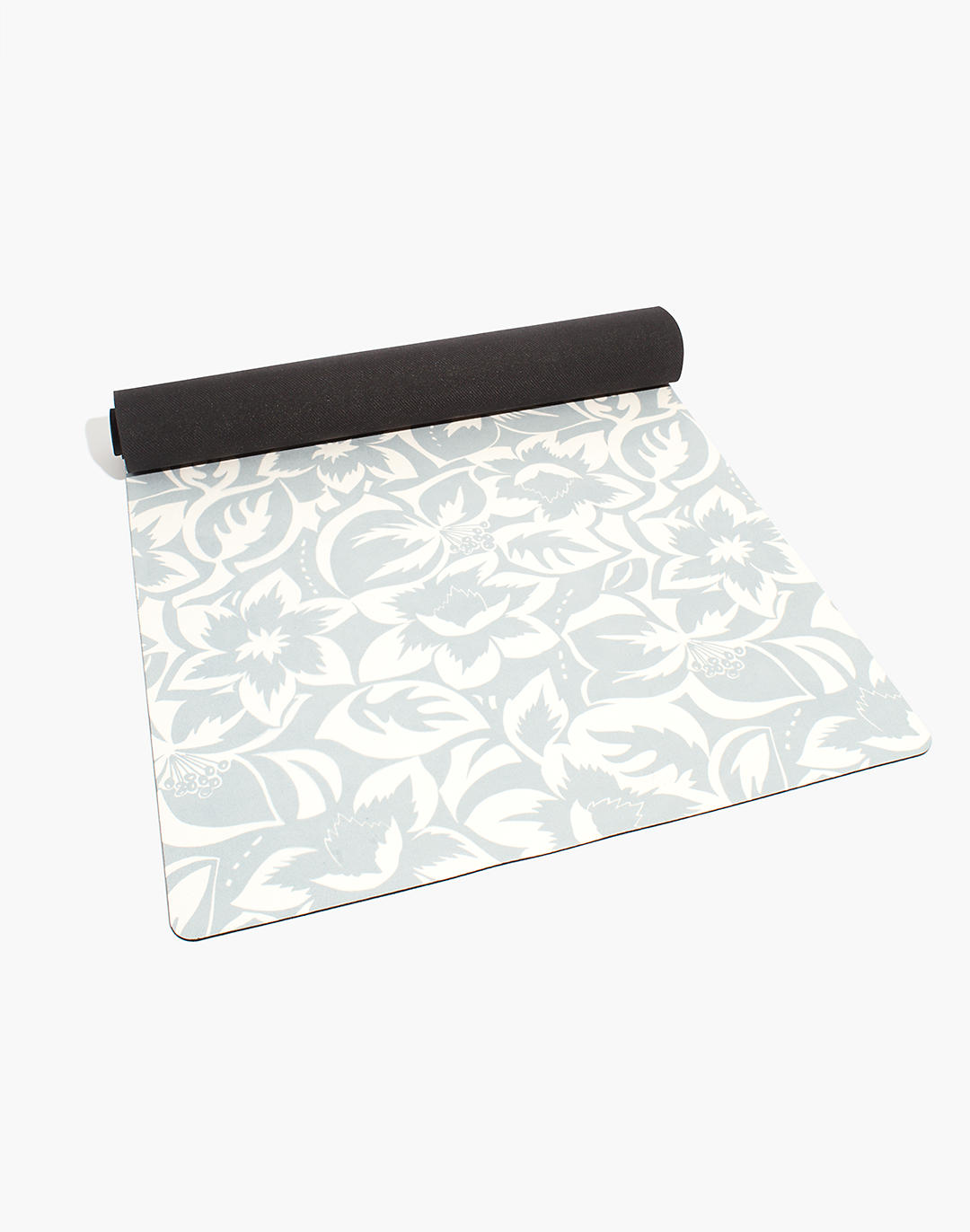 One of the best ways to relieve stress is by doing yoga. If your bride-to-be is a fitness fanatic, then she'll love this portable mat by MWL X Yoga Zeal.
This mat is suitable for people looking for an easy way to practice their favorite exercises at home. It's made from eco-friendly natural rubber and with a suede-like finish that gives it a non-slip texture. What's amazing is that it gets grippier the more she sweats. No matter how intense her workout session becomes, she'll be able to maintain full control over her movements.
To add, this mat is lightweight and portable, making it easy to transport and store. Above all, it's durable and doesn't stink (unlike most mats!), so it'll last a very long time.
Buy Now: $39.99 | madewell.com
12. Light Reflecting Advanced Skincare Foundation by NARS
A good foundation is a must-have for any beauty junkie. Now, if you're looking for a gift that will make her feel gorgeous, then check out this product from NARS.
The Light Reflecting Advanced Skincare Foundation is an advanced makeup-skincare-hybrid foundation that helps blur skin imperfections. In particular, it can conceal uneven texture, dullness, redness and dark spots.
With regular use, this skincare product can also help improve the skin's clarity and luminosity. It's formulated with light reflecting pigments that enhance the complexion's natural radiance, while providing coverage that lasts all day long.
13. A Dozen Reasons You're My Friend
This personalized wooden container is among the sentimental and heartfelt gift ideas for the bride-to-be that she'll cherish forever. You can have her name printed on the container, along with the message "A dozen reasons why you're my friend." That alone will definitely make her blush!
But wait, there's more! Inside, it'll contain twelve heart-shaped wooden planks, each with a different message written on them. You can select from over 50 messages to express how much you treasure your friendship. Whether you choose to write something sweet or funny, there's a something that reflects what you feel.
Buy Now: $40.00 | uncommongoods.com
14. Personalized Hydro Flask Wide Mouth Bottle 32 oz.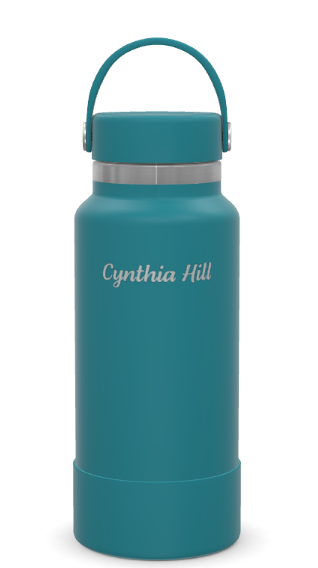 Without a doubt, drinking enough water is essential for a healthy lifestyle. For this reason, it's important to keep hydrated at all times. That's why we included this amazing water bottle in our list of gift ideas for the bride-to-be.
A personalized Hydro Flask will keep the bride-to-be hydrated whenever she needs it. She can fill it with her favorite drink, such as water, coffee, tea and take it everywhere she goes. Have her name engraved on the side, or a message, like "My soul sister" to add a personal touch.
Hydro Flasks are one of the most popular brands of insulated water bottles on the market. They come with double-wall vacuum insulation, which keeps drinks both cold and hot for 12-24 hours. It has an air-lock feature that prevents spills even if it gets knocked over. This water bottle is also BPA free, so it's safe to use and won't release toxic chemicals into the beverage.
Buy Now: $56.00 | hydroflask.com
15. Spa and Wellness Gift Card by Spa Week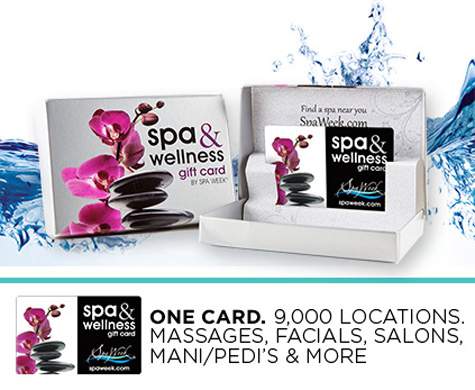 Spa and wellness treatments are always a hit among brides-to-be. They're great for relieving stress, and help her relax before the wedding. If you want to give her a spa gift card, then you should certainly go with this one.
Spa and Wellness Gift Card by Spa Week gives her access to various spas at 9,000 locations across the country. She can choose from a wide range of packages, ranging massages to facials, and more. This gift card doesn't expire, so she can redeem it whenever she wants.
Buy Now: $25.00 – $100.00 | spaweek.com
Final Thoughts
There you have it—15 unique and thoughtful gift ideas for the bride-to-be. We've selected all these products based on quality, functionality and overall value.
Remember, the wedding day only happens once. So, by all means, don't hesitate to give her a gift that really touches her heart!
If you know of any other gifts that we missed, please let us know in the comments below.
Thanks for reading, and happy gifting!