Every wedding is a symbol of the couple's love and who they are together. Every detail of the wedding is a small reflection of that, so why not make sure that the wedding exit is something that everyone will remember! Nowadays, many venues may not allow rice or confetti to be thrown for environmental and cleanup reasons. Have no fear though, we found an amazing picture-perfect idea that will definitely add a twist. Guests will love how unique these are, and your wedding pictures will have a spectacular end.
Here are some ideas you are sure to love!
Sparklers
A tale as old as time, sparklers are a tried and true perfect way to end the perfect day. Sparklers are great for whatever theme the wedding may have been. They create beautiful pictures and guests always have fun with them!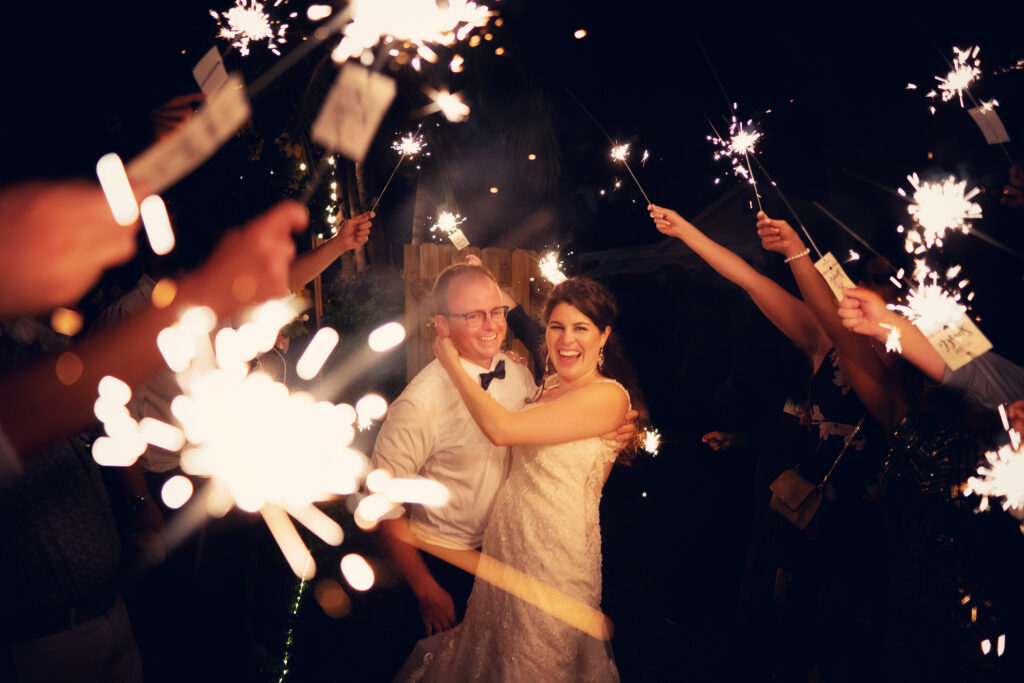 Cow Bells
We love the idea of using cow bells during big moments like graduations, so why not bring it into a wedding too? Cow bells may not be for everyone, but you can always substitute it for a smaller bell so they are not so loud!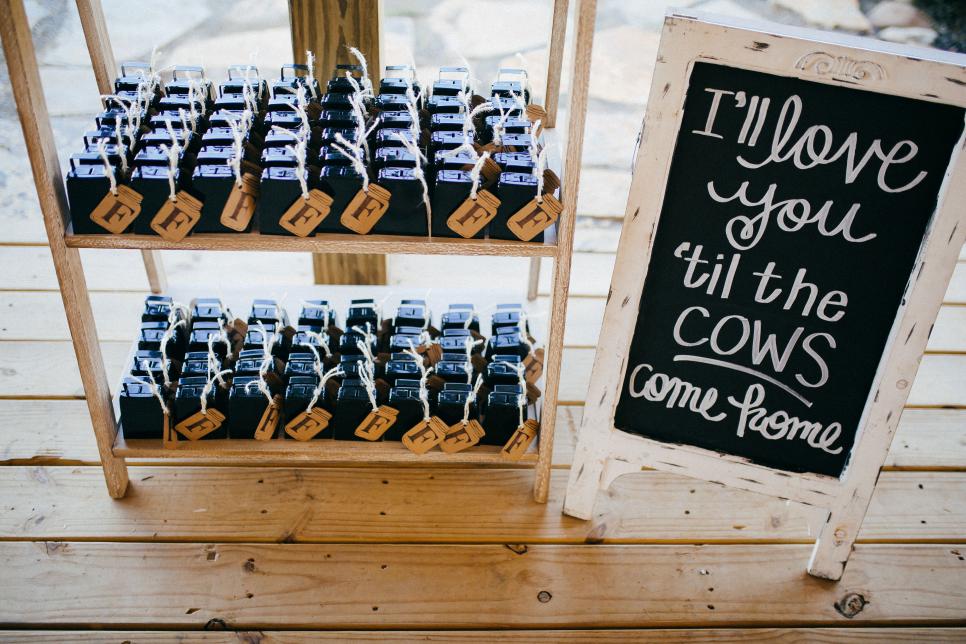 Bubbles
Bubbles have been a fan favorite since everyone was kids. Bring back a great childhood memory by handing out bubble bottles for a perfect final photo op. Bubbles are great because there are many places that can customize the bottle to match the couple's personality perfectly. They also double as a fun wedding favor!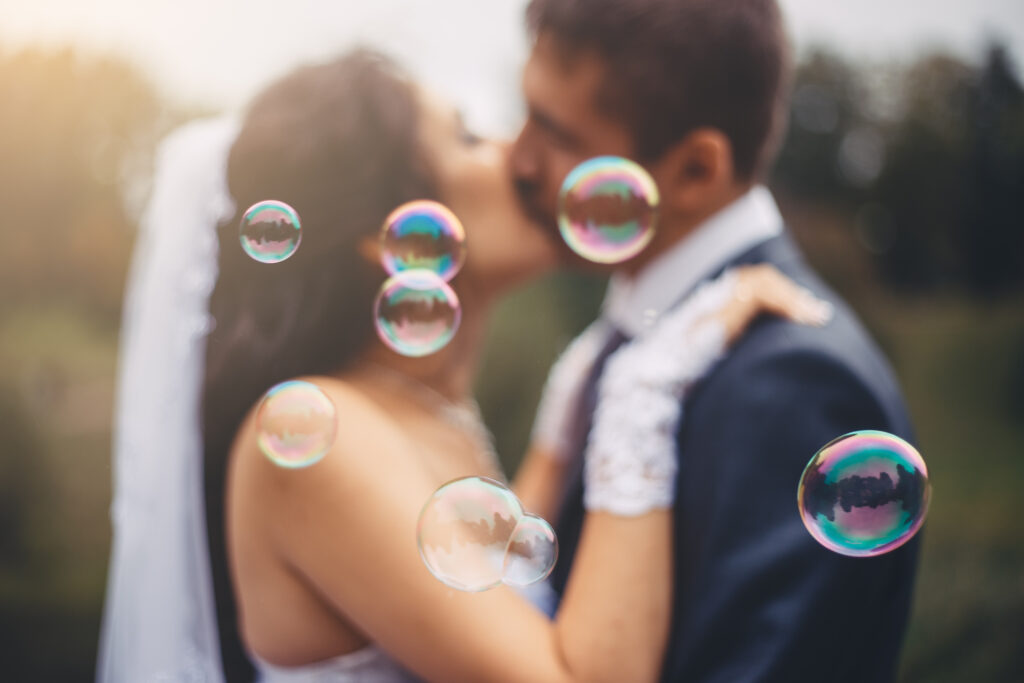 Beach Balls
Whether it's an exit for the ceremony or the reception, finding an idea that matches the wedding theme is always a great idea. If you're having a beach-themed wedding, then beach balls are a fantastic idea! Guests will have so much fun bouncing the beach balls around. Plus the colors make the pictures pop!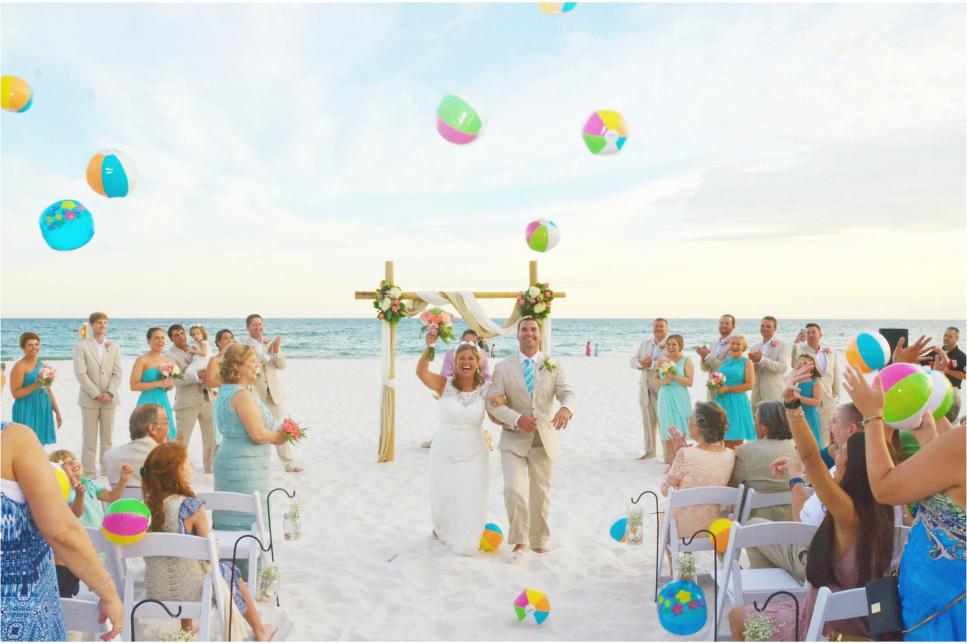 Color Bombs
This idea is definitely up and coming for weddings. Many of us have seen the magical results that color bombs can produce, so it is no surprise that they create an extra magical setting for the couple. Have your guests hold a couple to create some amazing pictures. It will be a moment to remember!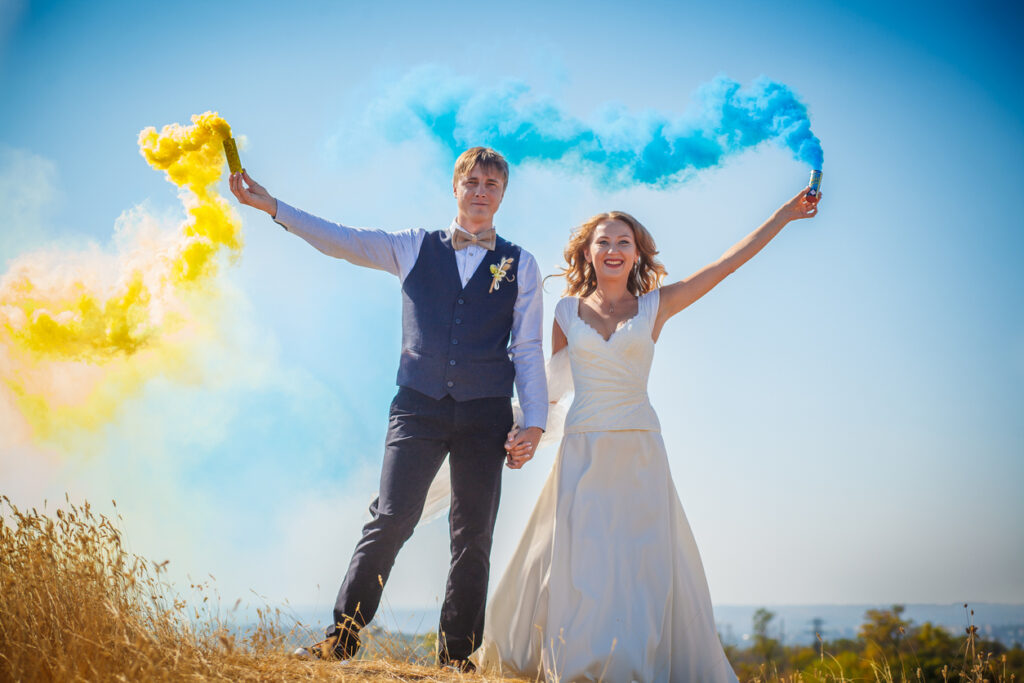 Chinese Lanterns
A classic and beautiful photo opportunity can be created with Chinese lanterns. While you may not walk down a guest made aisle with them, it's a perfect moment for everyone to create a magical moment together.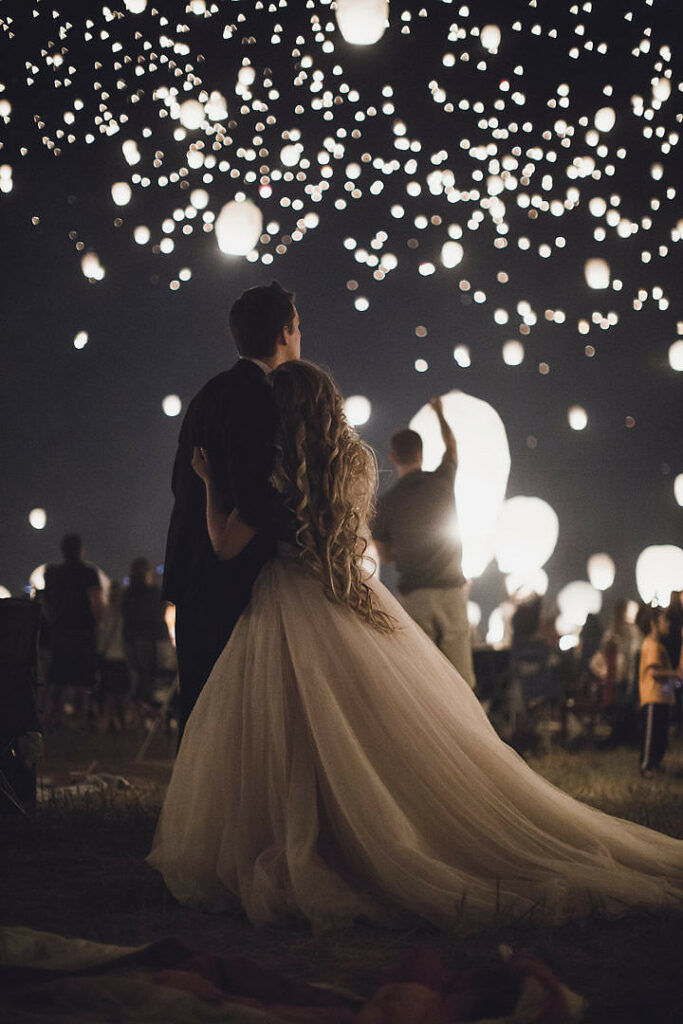 Ribbons
Ribbons make a great alternative to throwing confetti. When everyone is waving a ribbon, it can still feel and look like colorful pieces are being thrown…without the mess! Ribbons are great to customize. Match the color to the wedding theme, or create a beautiful rainbow. The possibilities are endless!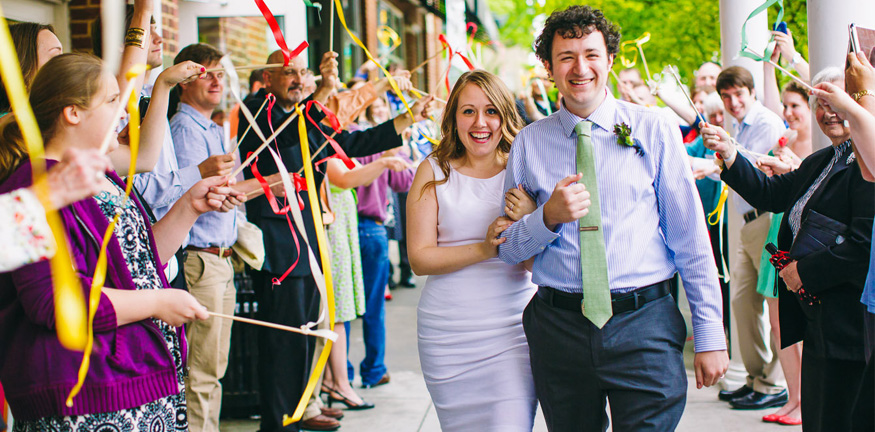 Maracas
Create a fun and musical ending to your big day by using maracas! We love how creative this idea is. It is an added bonus for creating such fun pictures too – just like the one below. Keep the party going as you exit by having everyone shake a little!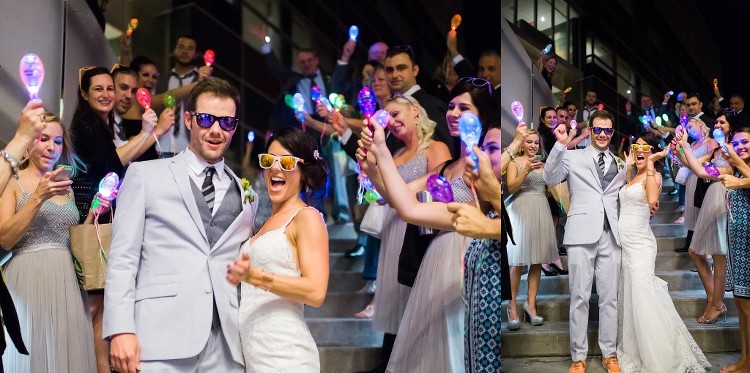 Ideas for wedding exits are endless when you start thinking about it. We hope you enjoyed these alternatives to rice and confetti!